The World Rally Championship has revised the starting order rules for the series' return to action on the gravel of Estonia in September.
The WRC has been on hiatus since Rally Mexico in March due to the coronavirus pandemic, and has seen landmark events including Argentina, Finland, New Zealand, Wales and the returning Safari Rally all fall by the wayside.
WRC newcomer Estonia, a fast gravel rally that has acted as a warmup for Finland in recent years, will take place over just two days with 70 per cent of the running scheduled on Saturday.
This would have put championship leader Sebastien Ogier at a significant disadvantage over his rivals, as he would have had to sweep the dusty roads for the entirety of Day 1 and therefore the majority of the rally.
But the WRC has changed its rules on a one-off basis to counter this situation, with Ogier – who opened his account for Toyota with victory in Mexico – now only required to start first in the morning loop on Saturday.
From the day's second loop, the WRC will revert to the procedure that normally comes into effect on Day 2, with the driver leading the rally at that point starting last and so on.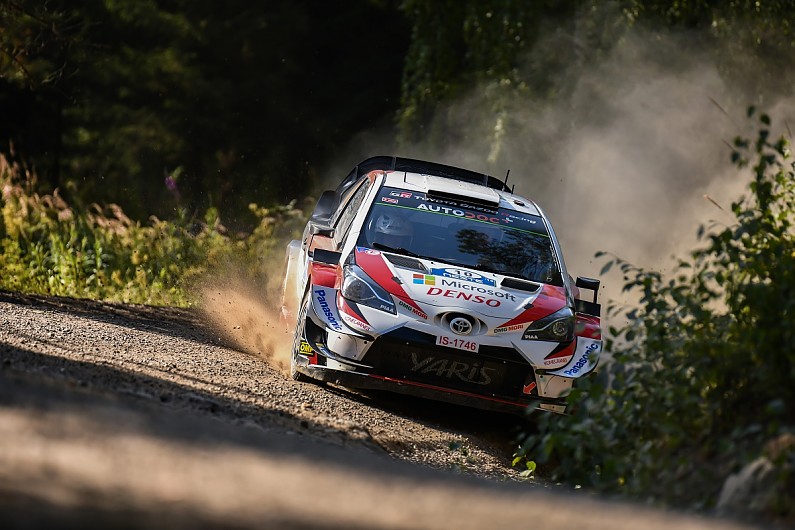 If the experiment proves to be a success, the WRC could reintroduce this rule for more short-distance events like Rally Estonia.
The starting order rules have been a source of controversy for WRC in the past, with Ogier finding himself at the centre of it when the series dictated in 2015 that the championship leader must start the first two days of each rally from first position.
Although it didn't stop Ogier from adding two more titles to his tally in 2015 and '16, the Frenchman was adversely affected in gravel rallies and the rule was eventually changed ahead of the start of the 2017 season – the first after Volkswagen's exit.
Following Estonia, the WRC will stage four more events in Turkey, Germany, Italy and Japan.
WRC Promoter remains in talks with Ypres Rally organisers and the Croatian Automobile & Karting Federation for a possible round in the Balkan nation.