Mercedes boss Toto Wolff says he's not involved in Sebastian Vettel's potential Formula 1 move to the rebranded Aston Martin team, despite being a shareholder in the British manufacturer.
Wolff is a close friend of Racing Point and Aston Martin owner Lawrence Stroll, as well as being the supplier of engines and gearboxes to the Silverstone outfit through his role as team principal at Mercedes.
Wolff acquired a 5% interest in Aston Martin in April, which following a rights issue dilutes his investment to a 0.95% stake, stressing that it was a personal investment not related to his day job at Mercedes.
"My shareholding in the car company is not related at all to the F1 racing team," Wolff said. "I'm not involved in any discussions between Lawrence Stroll, Otmar [Szafnauer] and Sebastian.
"Obviously I know Sebastian very well, and I've been part of some let's say social gatherings, but no more than that."
Wolff acknowledged that Vettel will bring a lot of benefits to Aston Martin, should – as many observers predict – he eventually replace Sergio Perez at the team in 2021.
"I think Checo is a very valuable part of the team, he has been a good driver, a known quantity for Racing Point.
"And Sebastian on the other side is a four-time world champion that brings a lot of speed, a lot of engineering expertise, and an important marketing tool to the table.
"But in the end it will be Lawrence's decision what the best line-up will be for his racing team."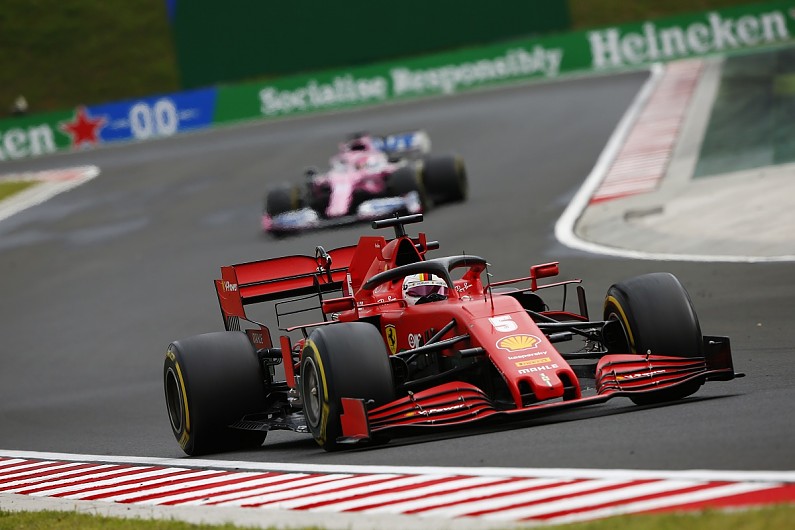 During the build-up to last weekend's Hungarian Grand Prix, Vettel confirmed he has held "loose talks" with Racing Point – with the team set to rebranded as Aston Martin in F1 from 2021 – but says no agreement has been signed for next season.
While both Perez and Lance Stroll are tied to long-term contracts at Racing Point, the Mexican driver has already acknowledged it is "obvious" who would leave the team if Vettel was to come in.
Perez has also revealed he has already been approached by both rival F1 teams and squads in other championships about a drive for 2021 if he became available.