Malcolm Wilson says the first stage rally to be held in the UK since lockdown restrictions were eased is a blueprint that should give "confidence and reassurance" to motor clubs.
In conjunction with Motorsport UK and West Cumbria and Eden Valley Motor Clubs, Wilson organised the Return to Rally Stages event on Saturday that was held entirely within the sprawling confines of Greystoke forest complex, M-Sport's official test venue.
Wilson told Autosport that new ways of working to help reduce the spread of coronavirus had been successfully showcased.
Electronic management of information and documentation, as well as socially distanced time controls, were among the methods adopted by organisers.
Such working practices will be of particular importance to those rallies on either side of the Irish Sea that make up some of the UK's key national championships, many of which have since been cancelled. These include the British, Scottish and Northern Irish series.
"I hope the event shows that we can still go rallying responsibly," said Wilson, who performed course car duties in the Ford Escort RS1800 that carried him to a six-minute triumph on the 2008 RAC Rally.
"Remote sign-on and scrutineering, combined with social distancing and the sensible wearing of face coverings, means that we can safely compete and I hope this gives other organisers the confidence and reassurance to move forward with their own events.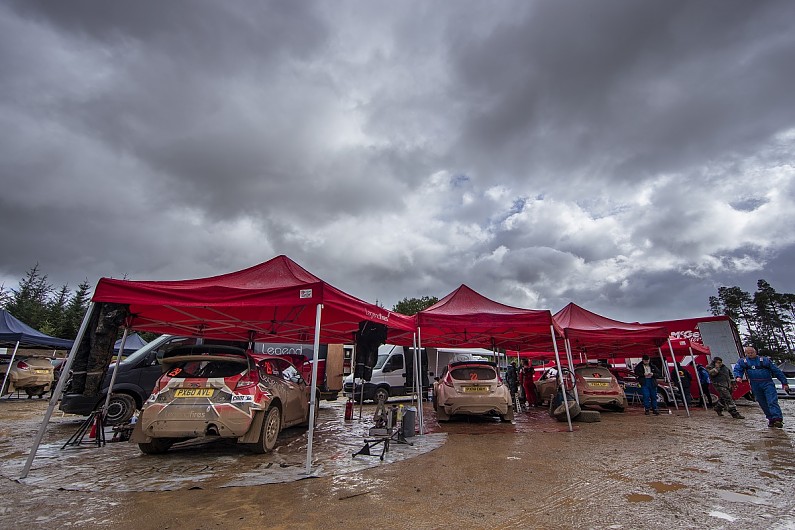 "Everything has had to adapt – rallying is no different. The industry has to acclimatise if we are to recover from the impact of this global pandemic, and I think we have shown that it is possible to return to rally safely and responsibly.
"It was fantastic to hear the sound of rally cars echoing through the forest again, and I think everyone involved really enjoyed their day.
"It was great to see so many happy faces back doing what they love."
The event was dominated by Wilson's son Matthew at the controls of a Ford Fiesta RS WRC.
Co-driven by Stuart Loudon, Wilson Jr recorded quickest times on five of the six gravel stages to finish the day with a commanding 36-second cushion, only to withdraw from the final results.
M-Sport's WRC2 drivers Rhys Yates and Adrian Fourmaux did likewise from second and third places.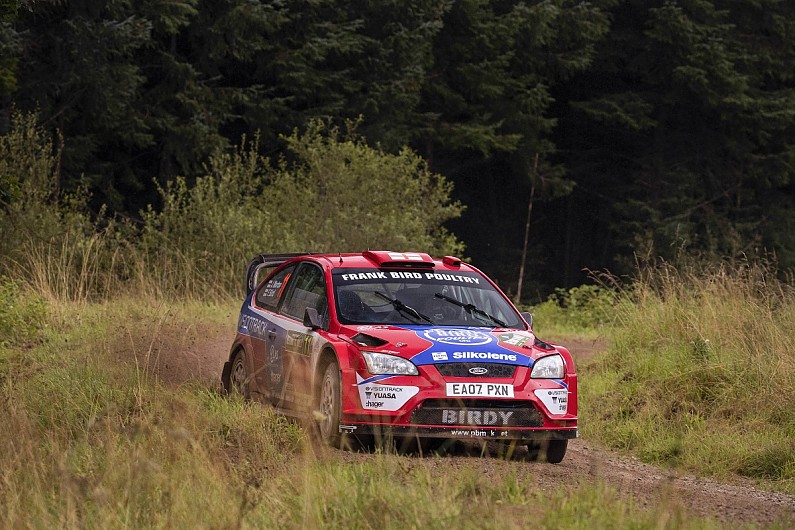 That handed victory to Frank Bird (above), making only his second gravel outing in a WRC07 Ford Focus, with Welshman Hugh Hunter netting second in a Ford Fiesta R5.
Sam Moffett, the 2017 Irish Tarmac champion, rounded out the podium places in third.
"We managed to get fourth overall and first non-M-Sport entry, but it was a great gesture for the guys in front to allow me to win," said Bird.
"I'm really happy."