The two categories may seem poles apart but, for Mercedes AMG HPP engineer and Caterham 310R racer James Wingfield, the same approach can be applied to both, as STEPHEN LICKORISH discovers
On the surface, Formula 1 and Caterham racing don't have too much in common. But for one Caterham 310R driver, the two very different worlds are intertwined.
While at the weekends James Wingfield is a Caterham racer, his day job involves a far higher level of the sport as he is a team leader at Mercedes AMG High Performance Powertrains at Brixworth. And, whenever possible, he tries to apply the approach adopted by F1 teams to his club racing exploits.
Before joining Mercedes in 2015, Wingfield held a number of engineering roles at various companies, including working for Ricardo and being part of the RML team that developed the engine for the revolutionary hybrid lithium battery-powered Nissan ZEOD that was the Garage 56 entry for the 2014 Le Mans 24 Hours.
But it was his time at Cosworth – particularly the 2011 season during which he attended grands prix looking after Williams driver Pastor Maldonado's engine – that has had the most significant impact upon his approach to club racing.
"Almost none of my actual day-to-day role at Mercedes – only 10% to 15% – is transferable, but what is definitely transferable is the approach and mindset," explains Wingfield.
"It's a bit like at uni, if you're good at maths you can do equations and know how to get to the answer, and it's that approach that carries over. The technical thinking whenever I've got a problem or when I try to go quicker, I can sit there and think about it and say, 'this circuit is anti-clockwise when most are clockwise, so what does that mean?' and work out the set-up.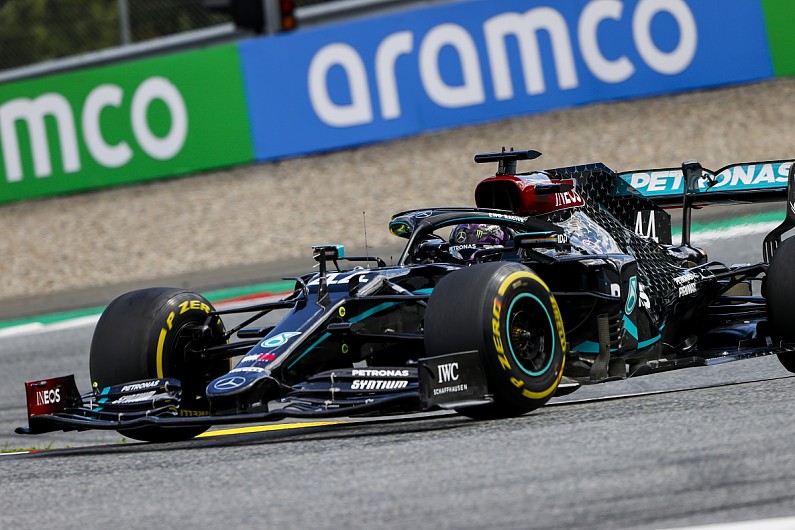 "In preparation for an event I can get a lot done using that logical and methodical approach. I have in mind what I want to achieve in every single session on track. Rather than waiting for the weekend to come to me, I can drive the weekend forward.
"Inevitably, on test days, you get red flags but you need to have a Plan B ready to go. That was something I ripped off Williams when I was trackside with them. They would send out a run plan before the session and if there was any chance of rain there would be a wet and dry plan. I wasn't involved in it but it opened my eyes to it."
But it's not just in terms of planning what he wants to achieve from each session on track – be it testing or qualifying – where Wingfield is meticulous in his preparation. He also records every single change he makes to his Caterham.
"Having the documentation from all the previous stuff means I can review that before I make the change. Even if it's a good change, I try to write down what's bad about it" James Wingfield
"I've got a record of everything I've ever done on the car, so if I'm at a track and maybe there's not as much time to go through the thought process and think if I want a bit more front camber, I can look back at what I did last time – did it give me more grip on the entry to a corner?" says Wingfield.
"Having the documentation from all the previous stuff means I can review that before I make the change. Even if it's a good change, I try to write down what's bad about it."
Wingfield does admit he probably takes this level of preparation a little too far! "We always weigh any fuel – we don't do it by litres, we do it by kilos," he adds. "I've got a record of how many kilos of fuel I've used every time I've been on track and it means I can be more accurate in my predictions now. Does it make a difference? Potentially not, but my first race I lost out [to the car ahead] by six thousandths of a second."
Caterham racing is renowned for its fine margins and that's one of the reasons why Wingfield was attracted to it. He first bought a car at the end of 2016 but – after that initial expense – had to sit out the following season while he built up the budget for a full attack. That came in the 270R championship, and Wingfield (below centre) knew straight away that he had made the right decision in choosing to race Caterhams.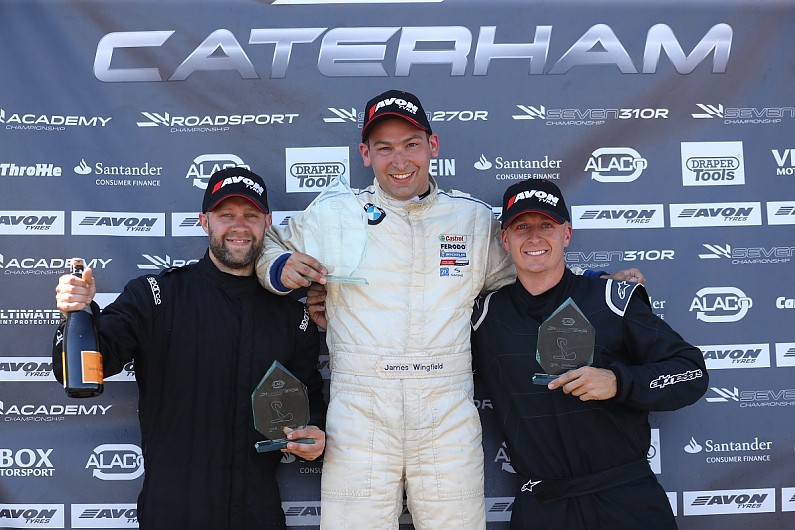 "I came away thinking it was the most fun – I was interlocking wheels with what turned out to be the Caterham company director," he recalls. "Then we got a bit quicker and it became more serious."
Wingfield says those initial races were an eye-opening experience. Unlike many of the other Caterham drivers, he was not being looked after by a successful and experienced team. Instead, he was putting his engineering background to good use by running the car himself.
"I realised how much was involved in running a racing car," Wingfield says. "All these little things that you need to run the car like the tyre pressure and when to change the rollbars. By the time you've done that, there's not much time to think about which gear do I need for Turn 4 – 100% of my energy was consumed by what to do to run a car.
"By the third weekend I was on the podium and the next weekend I got a win and a second and thought this was all looking really good. Then the next event I ended up in the wall."
That costly incident at Castle Combe marked the end of his season, but Wingfield was back for the start of 2019 – this time stepping up to the 310R championship. The Caterham was far from the first car Wingfield raced. Long before he reached F1 as an engineer, he had ambitions of rising up the ranks as a driver. Having progressed from karting into MaX5 and then to Formula BMW and Formula Palmer Audi – all on a shoestring budget – his career was on the up.
For the first half of the 2006 FPA season (below) Wingfield was in the thick of the title fight. He was evenly matched with eventual champion Jon Barnes (who would go on to win the British GT crown two years later) and runner-up Viktor Jensen, but when his sponsor died mid-season Wingfield was unable to find the cash to keep racing. The champion received a place in the McLaren Autosport BRDC Award shootout at the end of the year, and Wingfield's career could have headed in a very different direction had he been able to complete that season.
Instead he faced a choice of struggling on and trying to raise the finances to keep racing, or use the engineering degree he had recently completed to get a job in the industry. Wingfield chose the latter, and that's now helping him in his second spell of racing.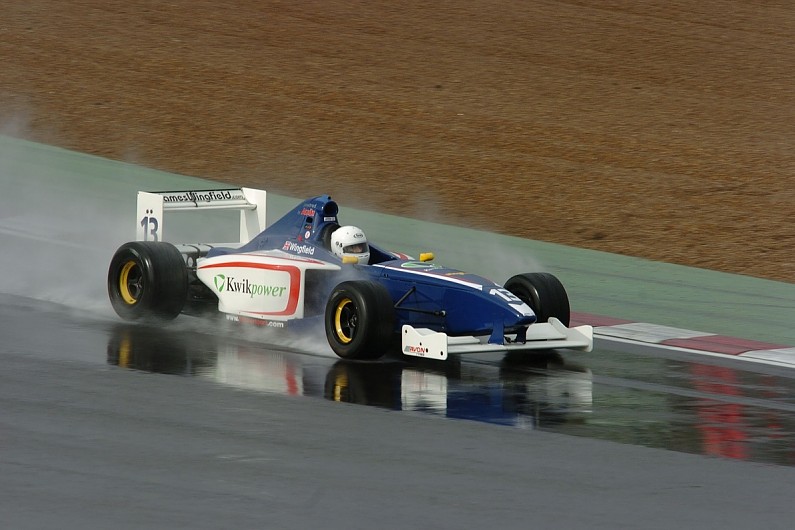 Alongside transferring the car/track-time preparations he has learned from his F1 experiences to club racing, he's also using his Mercedes role to help with his simulator time.
"My biggest frustration now is I'm not consistent enough as a driver," says Wingfield. "This year is about improving me as a driver. Simulators are huge [in terms of helping improve performance]. I've got my own Caterham model on the sim and I've developed it so the power curve on my simulator matches the real car when I took it to the dyno. I've been able to review the telemetry from the car and from the simulator and overlay them.
"I've been using telemetry for a number of years at work and lots of people are now getting into that in the simulator because we've got more time to look at it – it's very easy to compare."
"The buzz from driving a racing car, I just like that – that's a drug to me. That's the key to what makes me want to race" James Wingfield
Wingfield recognises that he is in a fortunate position where his day job plays a part in helping with his club racing. He says his Mercedes commitments involve a lot of analysis after race events, meaning he regularly doesn't even look at his Caterham for days after a race weekend as he catches up on what happened during the latest grand prix. But he very much enjoys combining the two different perspectives.
"Both are quite all-encompassing – you could commit yourself entirely to either," he says. "The buzz from driving a racing car, I just like that – that's a drug to me. That's the key to what makes me want to race.
"I also enjoy the mechanical side, like the car set-up, and the technical challenge of trying to engineer that car to be better than the others. A single-make series limits what you can do on the car, but it means the person at the top has done the best job."
Wingfield has had a lot to celebrate in his day job over the past few years, with the Mercedes AMG HPP team powering Lewis Hamilton and Valtteri Bottas to countless victories. Now he is aiming for some more success when he finally returns to the track too next month, and can once again put all of his meticulous preparation into practice.