W Series CEO Catherine Bond-Muir says that the all-female single-seater championship is open to racing on its own or alongside other categories should the DTM have to stop after 2020.
The new-for-2019 championship raced on the undercard of six DTM races last season and the original plan was to do the same in 2020 alongside two Formula 1 events in the US and Mexico, before the decision was made to take a hiatus due to the coronavirus pandemic.
Earlier in the month DTM boss Gerhard Berger suggested that there was a chance that the DTM would have to be "wound up" after 2020 if it does not receive the required support from German marques.
This would leave W Series without a prominent series to share a track with and would necessitate some major calendar changes.
PLUS: Why a sabbatical doesn't spell disaster for W Series
Bond-Muir has previously told Autosport that W Series has become more than a means to an end and is a worthy racing series in its own right, having previously stated that the ultimate barometer of its success would be if it became redundant with greatly increased female participation in motorsport.
"Our last conversation with DTM was about that they hadn't agreed their races yet and as soon as they did they would be back in contact," Bond-Muir said.
"We are looking at plenty of potential opportunities, either with other series or maybe we'd do our own races.
"But we're just working on the economics of that at the moment.
"We've had a fantastic partnership with [the DTM] to date and we'd love to carry that on.
"The message that I would want to give is that if DTM is racing we'd love to continue the partnership but if it doesn't then we have back-up plans.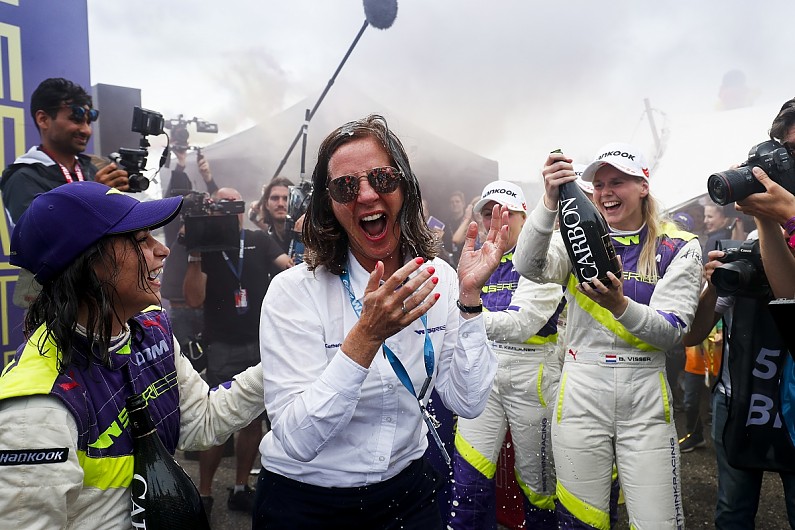 "We're considering everything at the moment, we don't operate in a microcosm."
Bond-Muir admitted that W Series plans for 2021 were currently up in the air beyond supporting F1 in the US and Mexico, although it aims "to race internationally and as widely geographically" as possible.
When asked by Autosport how deeply W Series had looked into to the idea of breaking out on its own in the future Bond-Muir said: "Zoom meetings between colleagues is how far we've got into it.
"It's purely at the conceptual stage.
"I think we would maybe look at a mix of our own races as well as racing on the undercard of other series."