Maverick Vinales admits he and Yamaha are "a little bit lost" at the MotoGP Austrian Grand Prix and can't explain why his form has dipped so much since Jerez.
The Yamaha rider was 0.020 seconds outside of the top 10 in 11th at the end of Friday's practice sessions following a scrappy FP1 in which he was caught outbraking himself on several occasions.
Commenting on his feeling on the bike, Vinales says he "didn't have an incredible feeling with the front" and a "really bad feeling with the rear" of the YZR-M1.
Having come from back-to-back seconds in both Jerez races to a distant 14th last week at Brno, Vinales says Yamaha is still trying to understand where his form has gone.
"Well, actually, we are [trying to] understand why we have such a kind of different performance from Jerez to Brno and here," he said.
"Still we need to understand because honestly I didn't have an incredible feeling with the front and also have a really bad feeling with the rear.
"It's something really strange because it's very different from the feeling we had in Jerez, like we [were] riding a totally different bike.
"So, we are working really hard to try to improve the bike and at the same time understand where we are and this is the most important [thing]."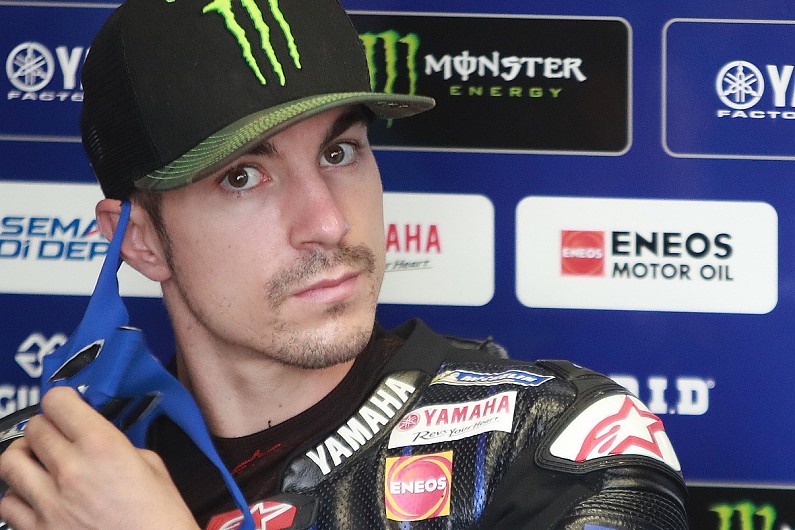 Unwilling to blame Michelin's tyres for his current woes, which have caused issues for Honda and Ducati so far this year, Vinales added: "For sure I don't want to point the [finger at the] tyres because everyone is running with the same tyres and the other competitors are quite fast, especially KTM and Ducati [in Austria].
"So, we need to understand how to make the tyre work.
"We are trying to work with Michelin and trying to develop the bike, especially we need to develop very quick because right now we are a little bit lost.
"It's like sometimes in the previous years, you don't know why in the next track the bike doesn't go and for tomorrow what you do [to it] the bike doesn't go.
"So, we need to understand and learn from the past, especially to change the set-up in the correct way."
Vinales says it will be "frustrating" if Yamaha can't find a solution to his problems during the Austrian double-header and believes it needs to identify the issue this weekend before fixing it during the Styrian GP.
"I think it is frustrating if we don't solve the problem during these two weekends," he said.
"So we have two weekends to solve the problem and especially to learn for the next year because it can happen anytime.
"For me it will be crucial this weekend to improve that feeling and next weekend to solve that problem.
"We have an important two weekends ahead and we will try to make our best to solve all the problems that we have in Brno and here."