Double MotoGP world champion Casey Stoner says he is "pretty disappointed" with Ducati in light of Andrea Dovizioso's imminent departure from the squad.
Dovizioso and Ducati confirmed their split at the end of the 2020 season during the Austrian Grand Prix weekend, though details on their separation have so far been closely guarded by all parties.
Stoner, who won his 2007 title with Ducati, quit his test rider role with the Italian marque in 2018 as he felt it was not listening to his feedback – having left Ducati for Honda in 2011 for similar reasons.
PLUS: Why Dovizioso's MotoGP replacement shouldn't be Lorenzo
Speaking in the Australian Grand Prix podcast, Stoner expressed disappointment in Ducati and took a swipe at its apparent inability to "really look after the riders".
"Yeah, I'm pretty disappointed in Ducati," Stoner told the podcast in a wide-ranging interview when asked about Dovizioso's departure from Ducati.
"You'd think after all these years they might have learned to really look after the riders.
"Andrea's been trying to get things done, as I was, and a big reason why I left Ducati as a test rider was just we could not get things through to them to make the changes for the rider.
"If they didn't see it in the data, they really didn't see it as relevant.
"Everything about a bike is about feel for the rider. It's not like a car when you can be strapped in and you've only got your certain elements there of just your steering trace, your brake and throttle.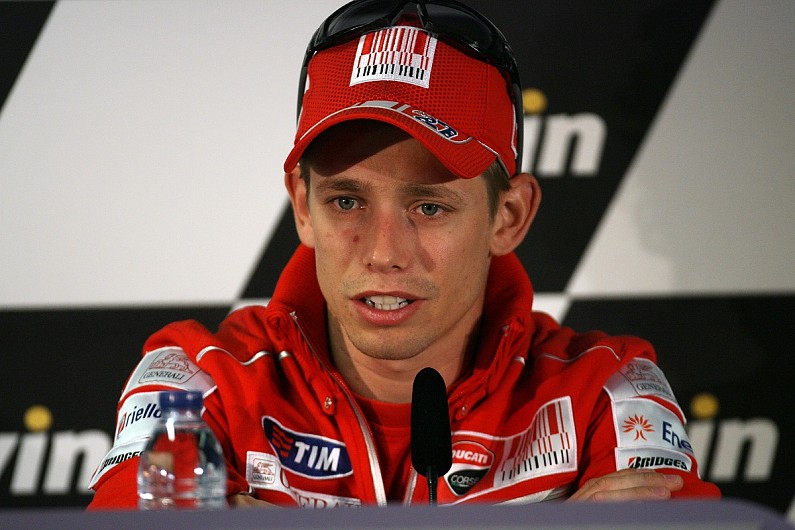 "On the bike you've got just a little bit of difference in your riding position [and that] is going to change the way the bike moves and the bike feels.
"Everything has to translate back through the rider.
"And when they've got somebody good relaying that information like Andrea, then they've got to listen to him, and it's a big part of what Andrea's unhappy about.
"It's been years and years now of everything going through data, everything being about the engine and aerodynamics and it's pretty much one person's decision taking the Ducati.
"Now it's very close to being a fantastic bike on the grid, but it's always missing that fundamental which is turning, and it's something that comes from a rider and getting a feel for the chassis.
"It's just something that's always been missing."
Stoner took to social media immediately after Dovizioso's Ducati exit was announced to state that the marque "couldn't afford" to lose a rider of the 15-time MotoGP race winner's calibre.
Dovizioso – who's currently just three points from the championship lead in second – admits he doesn't have a "plan B" for 2021 yet.
He's one of a number of high profile riders on the market for next year, including Cal Crutchlow – who said last month that the delay in Andrea Iannone's doping ban appeal hearing wouldn't hamper his talks with Aprilia.