Williams's head of vehicle performance Dave Robson reckons tyre and track behaviour at the Barcelona track has been "confusing" Formula 1 squads ahead of the 2020 Spanish Grand Prix.
Kimi Raikkonen scored Alfa Romeo's first Q2 appearance of the season – and went on to out-qualify Esteban Ocon's Renault – while Williams had both cars knocked out in Q1 for the first time since the season-opening Austrian Grand Prix.
Haas driver Romain Grosjean finished in the top six of both Friday practice sessions, although he slipped back in qualifying and will start 17th behind his team-mate Kevin Magnussen.
Robson explained that Williams has had a "slightly odd and disappointing event so far", but nevertheless felt the team "got most of what the car had to offer" as George Russell and Nicholas Latifi qualified 18th and 19th.
"Coming here in August is certainly very different to being here in February and also quite different to when we normally come in May," Robson said, when asked by Autosport how much of a factor the familiar Barcelona track had been in the qualifying results, even with F1 visiting at an unusual time of year thanks to the pandemic.
"So although everyone is familiar with the track I think the way that the track has behaved and the tyres have behaved on the track certainly has confused us, frankly.
"And I think the way some cars seem to have been unexpectedly quick and others unexpectedly slow at various times over the last day or so suggests to me that other people have been a little bit caught out.
"Sometimes for the better, sometimes for the worse.
"But that said, I don't want to take anything away from Kimi today – he was pretty outstanding, I think.
"We'll see tomorrow whether that is their genuine pace in the Alfa – that they understand and can hold onto. But fair play to him, he was extremely strong."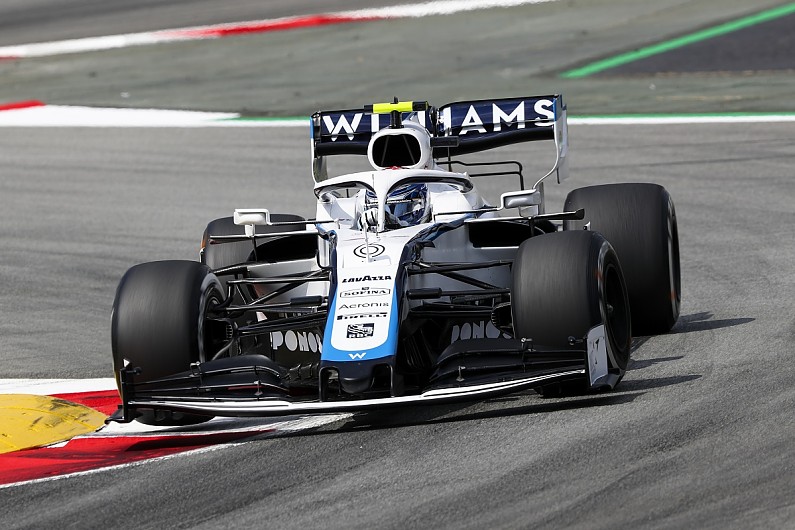 Pirelli's tyre compound offering has returned to the C1-C2-C3 used at the British GP two weeks ago, which the teams have been working to understand in the baking August Barcelona heat.
Robson explained Williams found its Friday practice experience with the rubber was a "bit confusing yesterday with the tyres" – where it also tried to figure out how to close the qualifying-race performance imbalance it has encountered so far in 2020.
He added: "We thought we'd made some progress overnight [and] FP3 was again a little bit disappointing.
"So we made some more changes and qualifying was better, fortunately, but not a brilliant session for us.
"But in the context of the weekend so far we did ok – there wasn't too much more left."