Carlos Sainz Jr says Formula 1 teams face a tyre strategy "headache" in qualifying for the 70th Anniversary Grand Prix as the medium and soft tyres show comparable pace.
For the second Silverstone race in as many weeks, Pirelli has gone one step softer than at last weekend's British Grand Prix by bringing the C2, C3 and C4 compounds.
During practice, drivers discovered that it was hard to keep the softest C4 tyres alive, and at the same time there was little pace difference between it and the medium C3 compound, making the red-walled tyre an unappealing choice to start the race on.
However, teams only have three sets of the C3 medium tyre and C2 hard per weekend, compared to eight sets of the unloved C4 soft.
Teams therefore employed different strategies during Friday's running to optimise tyre strategies, with Sainz, whose McLaren team focussed solely on the soft, describing managing the allocation as a "headache".
"I think it's going to be a bit of a headache for everyone," said Sainz.
"Especially come Q2, deciding what you are going to do.
"It's not so much whether you can go through to Q2 on the soft or the medium, it's what you prefer to start the race in, independent of whether you go through or not.
"It's going to be a bit of a challenge, a lot of thinking tonight and tomorrow."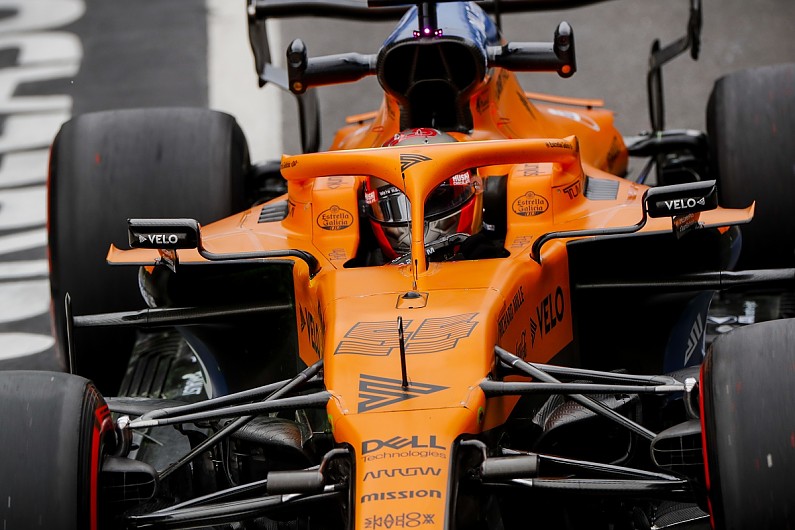 Sainz explained that saving the medium and hard tyres for later in the weekend made for "a bit of a strange Friday", adding that a prolonged stint on the C4 was about "surviving".
"We know that it's a weakness of our car to handle these softest ranges, so we want to make sure we had enough track time today, and also because later in the weekend we're probably going to need the harder compounds," he said.
Red Bull's Alex Albon agreed that the C4 is not a faster tyre this weekend and was critical of "not a great choice by Pirelli".
"The tyre isn't quick, it's too soft for this circuit," he said.
"I think it was quicker today on the mediums than on the softs.
"Out of all the cars that went on track, almost everyone was quick on the mediums, and if you look at the track evolution, if you were quicker on the softs you were only quicker by a tenth compared to the first runs, so it definitely leans to that way.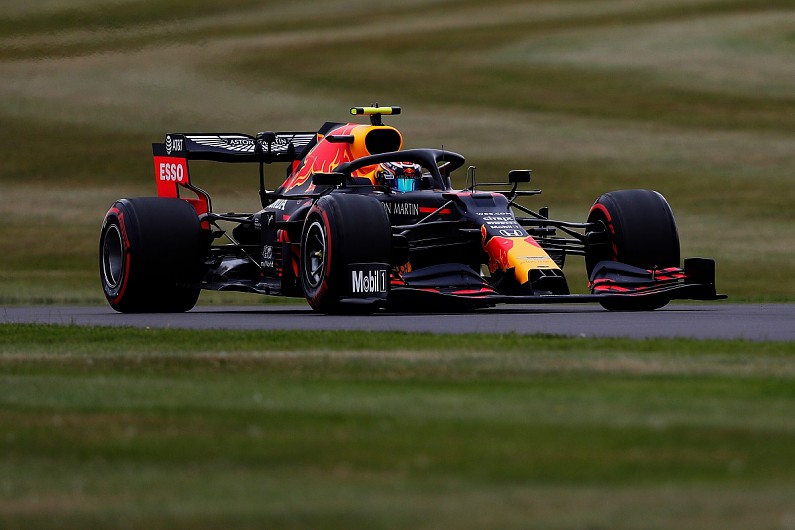 "The thing is we don't have enough mediums and hards for the weekend, so we're a little bit stuck with strategy.
"Tomorrow will be quite important, choosing the right tyre at the right moment for Q1, Q2, Q3."
Friday pace-setter Lewis Hamilton reported that the C3 and C4 felt similar, although the latter suffered from overheating.
"They've pretty much been exactly the same tyre to be honest," said the reigning world champion.
"The softest of the tyres, the red tyre feels a little bit overheating at the end of the lap, and the other medium feels pretty much the same all the way till the last couple of corners, and is a little bit better on the rear."