Williams Formula 1 driver George Russell will take new Mercedes power unit elements for the second race of the season at the Red Bull Ring this weekend.
Russell, who had been running as high as 12th place during the 2020 F1 season opener, suffered engine issues on lap 49 which triggered a safety car period.
Upon initial assessment at the Red Bull Ring after the race, Williams described the problem as a fuel pressure issue, which led the team to tell him to switch the engine off.
His power unit was returned to HPP in Brixworth, and after investigations it has been deemed that it suffered a gear drive failure. Russell's car will thus have a new ICE, MGU-H and turbo when Williams reserve driver Jack Aitken takes to the track in FP1 on Friday for the Styrian Grand Prix.
Although the change will have no impact on Russell's grid position for the second round of the 2020 season it means he is a step closer to receiving grid penalties.
It's understood that the problem was specific to Russell's engine, and thus there are no concerns about the other Mercedes units suffering the same issued that were used last weekend.
Racing Point's Lance Stroll retired in Austria when his Mercedes engine started to lose power. However it was subsequently deemed that the issue was not related to the PU, which remains healthy, and was not returned to Brixworth.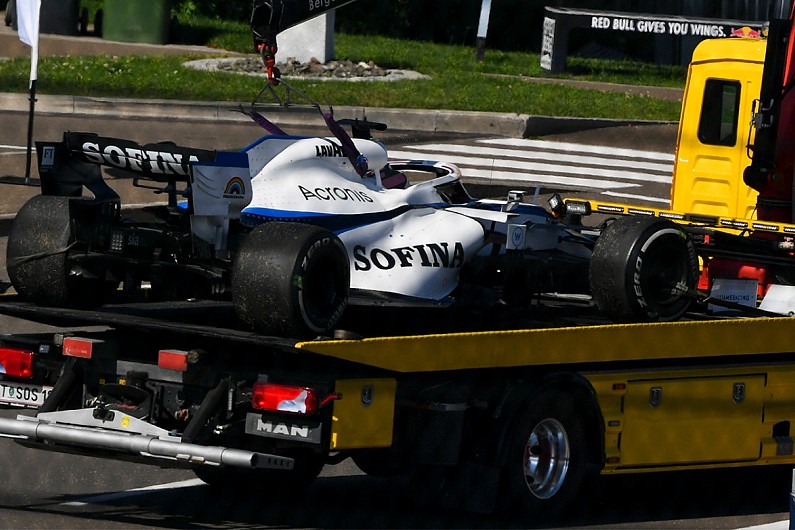 The 2020 opener saw a high rate of retirements with only 11 cars reaching the end of the Austrian GP. Russell's team-mate Nicholas Latifi finished his F1 debut in 11th place leaving Williams narrowly outside of the points.
"It's a shame as there were a lot of mistakes made out there today and many cars stopped," Russell said after the race. "It is just one of those things. We still need to make some improvements, and we have the opportunity next week to do that."
The second round of the 2020 F1 season takes place this weekend at the Red Bull Ring.