Sergio Perez and Lance Stroll feel the protests lodged by Racing Point's Formula 1 rivals take credit away from the team's "incredible job" in producing its 2020 car.
Racing Point was hit with a 15-point constructors' championship penalty and a €400,000 fine after it was deemed to have copied the design of Mercedes' 2019 brake ducts for its 2020 car.
The team has openly admitted it based the concept of its RP20 car on the 2019 title-winning Mercedes W10, claiming to have reverse engineered the design by using photographs in a legal manner.
Ferrari and Renault have both lodged appeals over the ruling against Racing Point, seeking a harsher penalty, while Racing Point itself is also appealing the case in a bid to clear its name.
Racing Point has enjoyed a significant uplift in form at the start of the 2020 season, qualifying in the top three twice and regularly leading the midfield.
Lance Stroll and Sergio Perez finished fourth and fifth respectively at last Sunday's Spanish Grand Prix, only trailing both Mercedes and the Red Bull of Max Verstappen.
Perez explained that while the ongoing case had no impact on him driving on-track, he did not like that it took some recognition and glory away from the team,
"That's all such a political thing that the team is dealing with it," Perez said when asked by Autosport.
"You can see it's taking some energy from the people, because it's a lot of things that you have to manage.
"In a way, it takes away a bit of credit that should have been given to our factory people, everyone who has been involved.
"I remember last year that there was a bit of uncertainty whether we change the whole approach with the car, the concept of the car, and there were a lot of question marks.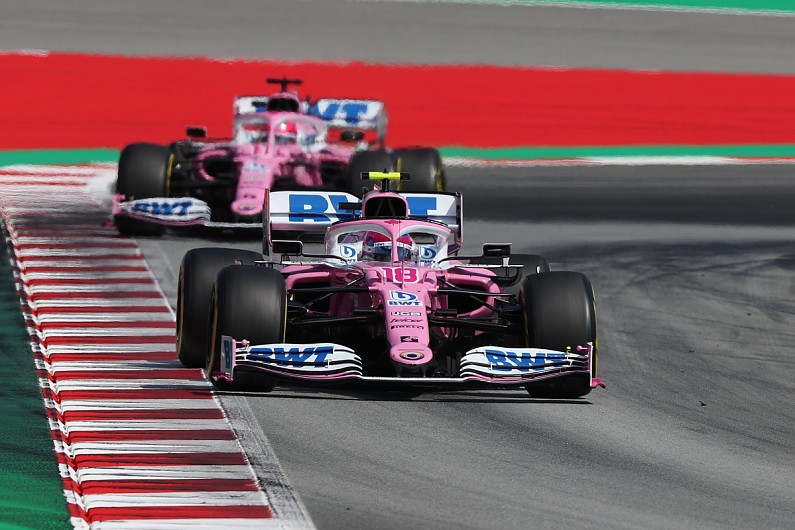 "The decision was taken as a big risk.
"The good thing about it is that it worked, but it could have well been the wrong decision to take. Nobody would have spoken about it.
"The reason they speak because certainly, it worked, the car is fast.
"But I think that we need to respect the people that have done an incredible job in the factory to deliver this car."
Stroll echoed his team-mate's thoughts, agreeing that there would be no scrutiny of the team's approach had it not enjoyed such an improvement on last year.
"I think it takes away credit from the hard work the guys have done over the winter back at the factory," Stroll said.
"I think if we were running around in 14th and 15th, no-one would be protesting.
"I don't think it's much of a distraction. I have a job to do. That's management side of things, and that's a very political matter.
"My focus is on the driving, and the rest is background noise."