Red Bull Junior Juri Vips is adding a Formula Regional European Championship campaign to his Super Formula programme in 2020, but his priority remains success in Japan.
Vips, who finished fourth in both the 2018 Formula 3 European Championship and its 2019 FIA F3 successor, is effectively stepping down to the Italian-organised FRegional series with Finnish squad KIC Motorsport.
This will put the 19-year-old Estonian in a much better position to earn the 20 FIA Formula 1 superlicence qualification points he needs.
To qualify for these, Vips needs to finish second in the Super Formula standings as a rookie with the Honda-powered Team Mugen squad.
But second place in FRegional will earn the same points for Vips – it has a superlicence points allocation from the FIA that is widely regarded as generous, and the 20 points for the runner-up in both Super Formula and FRegional could also be earned for finishing third in FIA F3, or fifth in Formula 2.
Vips's mentor Marko Asmer told Autosport: "That [the superlicence points] is one of the reasons, but Juri has to get results in Super Formula, and that's the priority – there's no question about that.
"With everything that's going at the moment with coronavirus, you have to look at a back-up option.
"Japan have a provisional schedule, and we hope it all happens, but we don't know how things are going to be – can he travel there?"
Asmer pointed out the predicament of ex-F1 driver Heikki Kovalainen, who has missed Super GT testing in Japan because he cannot travel to the country owing to current restrictions.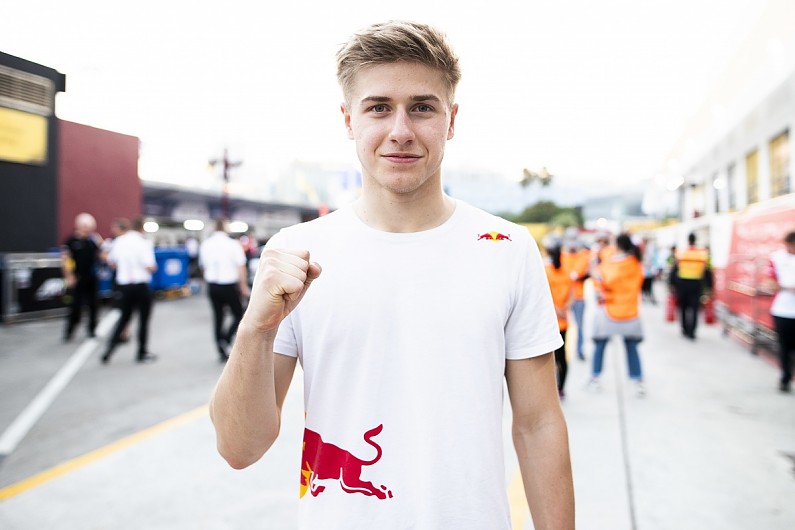 Vips joined most of the FRegional field for a two-day test at Imola last week, and went fastest overall of the 13 drivers present, topping three of the four sessions.
"We hope Japan happens, but to do the test was good, and it's a good deal," added Asmer, who said that Vips will race without Red Bull livery in FRegional.
"He got back into it and had two full days of running, and even F1 drivers are testing in F3 cars at the moment.
"It's slower in the Regional car, but you are pushing, trying your best and you have to be consistent, and he will get two race weekends before the season starts in Japan."
There are some date clashes between the two series, and Vips will prioritise Super Formula over his FRegional programme with KIC, which is run by Petri Lappalainen, the father of Konsta Lappalainen, who is staying on for a second year in FRegional.
KIC's other car is being raced by Patrik Pasma, who spent two years in the British Formula 4 Championship before stepping up to Formula Renault Eurocup last season.
Behind Vips, second fastest in the Imola test was Matteo Nannini (DR Formula), whose main programme this season is FIA F3, with Prema Powerteam-run Ferrari protege Gianluca Petecof third and Pasma fourth.
Briton Jamie Chadwick was 11th of the 13 competitors in her Prema car, with team-mate and Ferrari junior Arthur Leclerc – the brother of Ferrari F1 star Charles – 12th quickest.
The FRegional series begins at Misano on 1-2 August.