In the third and final instalment of the series delving into the best motorsport books to have ever been published, IAN TITCHMARSH gives his verdict on those dealing with racing circuits and the great races staged at them
It shouldn't be a surprise that books about circuits and races tend to be more lavish, and therefore larger and more expensive, than the story of a racing driver's life. Races and circuits also have histories which stretch back in some cases almost to the dawn of motor racing. As such, there is plenty of ground to be covered if a circuit's history is to be recorded as thoroughly as it deserves.
Not everyone is fascinated by statistics and so this list strikes a balance between superb photographic imagery on the one hand and facts and figures on the other. Some of the selected books were not inexpensive when first published and, particularly those with limited print runs, have now increased hugely in value.
Bear in mind 1961 Formula 1 world champion Phil Hill's opening words in his foreword to 'Time and Two Seats': "Do not open these books unless you have some spare time.
"Begin to read as little as one page, glimpse just one photo and you'll be hooked. Pour yourself some coffee, brew a cuppa tea, or maybe uncork a bottle of wine and curl into your favourite chair. You won't be going anywhere for a while."
Hill was of course writing about Janos Wimpffen's two-volume epic, but the same could be said for all those in the following list.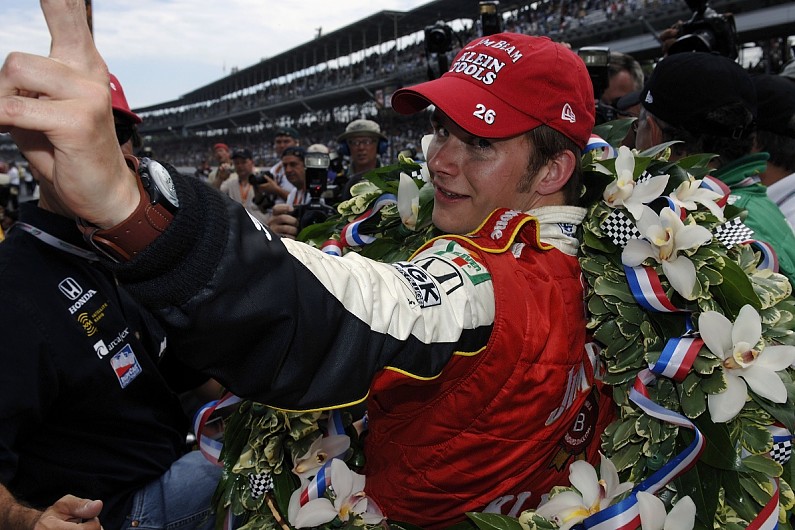 Autocourse Official History of the Indianapolis 500 (Second Edition) – Donald Davidson and Rick Shaffer
The Indianapolis Motor Speedway takes its history very seriously so it's hardly surprising that its official history is a volume of some magnitude. Written by official IMS historian Donald Davidson and fellow 'Brickyard' devotee and writer Rick Shaffer, this 400-page book provides comprehensive coverage of every race since the first in 1911 up to its publication in 2013.
Alongside are innumerable images of the cars, the drivers, other personalities and behind the scenes, all with informative captions which supplement rather than duplicate the main text. There are full results for every race listing, not just driver and car name but also chassis and engine, total prize money won, reasons for retirement and much more.
Published by Autocourse to the high standards for which its annuals are renowned, this is a book which everyone with an interest in the Indy 500 should have. Now out of print, it should be possible to find good used copies at around the original price of £49.95 – but do ensure it's the second edition.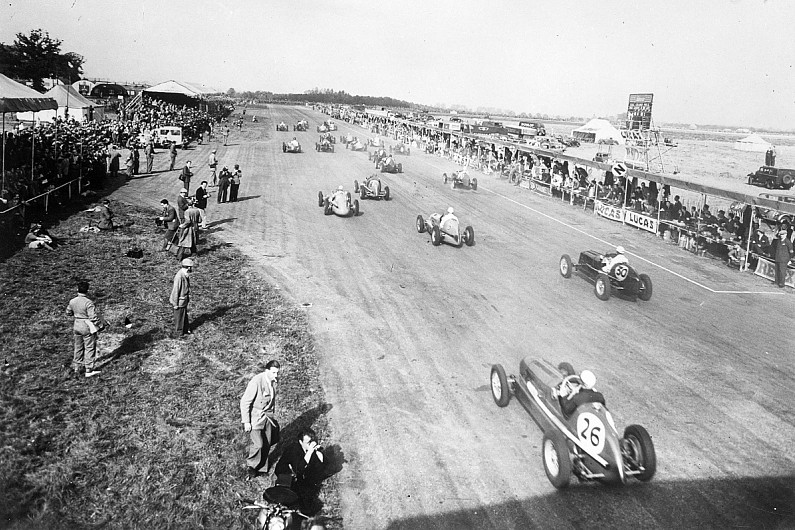 Back on Track: Racing in the 1940s – Alessandro Silva
Formula 1 did not begin in 1950 with the first world drivers' championship but in 1948, which is just one of the thousands of nuggets to glean from this monumental book of over 1000 pages recording the history of single-seater racing in the immediate post-World War 2 period.
In total 340 races are listed under 180 different venues and with full results for 244 of those. An index of drivers lists some 626 individuals with a further 720 drivers mentioned along the way. There are lap charts, championship tables, circuit diagrams and previously unseen photographs in profusion with pithy and pertinent captions.
This is not a dull accumulation of statistics but a very readable account of international and national single-seater racing in those forgotten years immediately before the world championship was 'invented' and Autosport came along.
The limited edition of 300 copies, published in 2019, means that available copies are not cheap but they are worth every penny.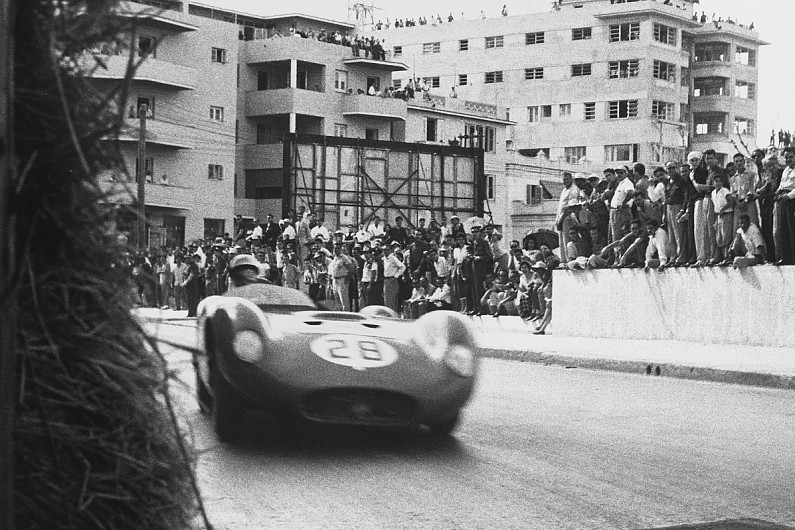 Caribbean Capers: The Cuban Grand Prix Races of 1957, 1958 & 1960 – Joel E Finn
Today, the island of Cuba is best known in automotive terms as a living museum of American cars, trucks and buses from the 1940s and '50s. Its motor racing history is much less well known, but in the late '50s – coinciding with the Revolution led by Fidel Castro against President Batista's corrupt regime – there were two major sportscar races, which attracted most of the leading drivers of the day, followed by a third in 1960 won by Stirling Moss.
Joel Finn, who died in 2017, was a highly regarded motor racing historian and competitor. He attended the 1958 race, an experience which inspired him to create this unique tribute to the history of motor racing in Cuba.
Lavishly illustrated by images from all manner of sources, many in colour, this book deservedly won the Society of Motor Racing Historians Outstanding Book of the Year Award in 2011. Now out of print, new copies can still be found for £125 or so.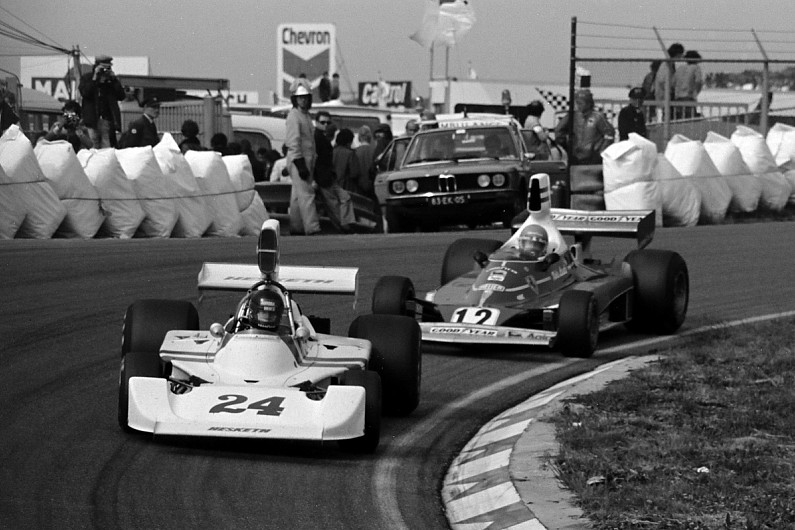 Grand Prix Zandvoort – Mark Koense
Last run in 1985, the Dutch Grand Prix was all set to go again in 2020 until COVID-19 struck. With the huge support for Max Verstappen achieving a sell-out, the organisers have preferred to postpone the return of Formula 1 to the Netherlands rather than run it behind closed doors. Meanwhile, why not acquire a copy of this profusely illustrated and comprehensive history of a race which has a special but also sad significance in the history of British motor racing?
It was at Zandvoort that Jo Bonnier gave BRM its first world championship victory with the P25 in 1959. In 1962 Graham Hill won with the BRM P57 on the way to his first title. In 1967, Jim Clark gave the Lotus 49 and its Cosworth DFV engine their debut victory and in 1975 James Hunt gave Hesketh its one and only win at world championship level. Tragically, Zandvoort is also the track where Piers Courage, Roger Williamson and Chris Lambert lost their lives.
Dutch GP memories: Six standout moments from an F1 classic
At 400 pages, all of them with at least one and usually more images, many previously unseen, this is a big book in Dutch and English, which should be available at a little under £100 accompanied by a DVD hosted by Jan Lammers and featuring other prominent Dutch drivers.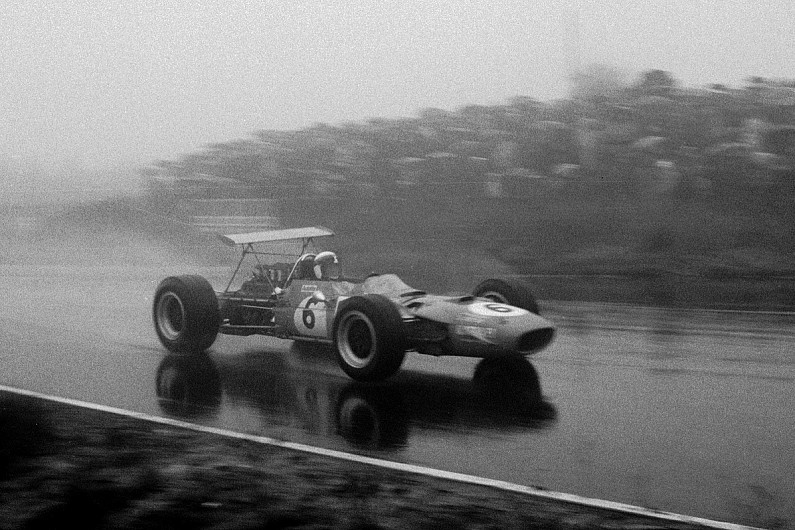 Kings of the Nurburgring – Chris Nixon
There are 14 of them: drivers who excelled on the most challenging of all race tracks from the inaugural race in 1927 until 1983 after which the new Formula 1 track took over. Chris Nixon wrote several excellent books about racing in the 1930s, '40 and '50s and this is one of his best, published shortly before his untimely death in 2005.
From Rudolf Caracciola, Tazio Nuvolari and Bernd Rosemeyer to Stirling Moss, Jim Clark and Jackie Stewart, each of the Ringmeisters' encounters with the Nordschleife are described in detail, drawing on the most reliable contemporary sources. The numerous images are magnificent, many of them not previously seen.
PLUS: The 10 greatest races from Britain's best F1 driver
The detailed story of the construction of the 'Ring, a glossary of 33 features from Hatzenbach to Hohenrain, and results of all the major races contribute to this superb book being the best there is in the English language about this magnificent race track. No longer in print, good second-hand copies are available at upwards of £125.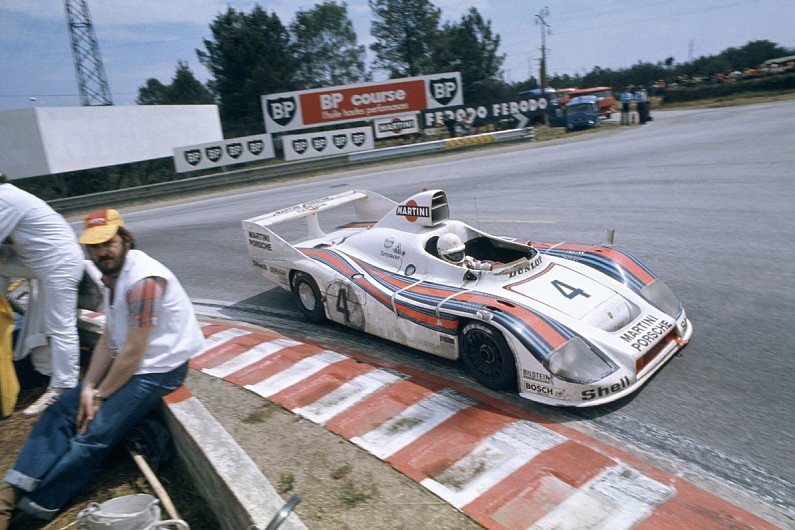 Le Mans: The Official History of the World's Greatest Motor Race – Quentin Spurring
Between 2010 and 2017, Autosport's former editor Quentin Spurring produced a decade-by-decade series of histories of the Le Mans 24 Hours from its inception in 1923 up to 1999. The project had the blessing of the Automobile Club de l'Ouest, to whose archives Spurring had full access.
Together with prodigious and meticulous research and with the experience of having reported on the race itself on 26 occasions, Spurring and publishers Haynes and latterly Evro have produced a Le Mans 'bible' which is second to none. Profusely illustrated, the books have not only full lists of entries, starters and finishers of every race but also pie charts, bar charts and tables of every driver's record.
Priced between £45 for the 1980s volume, which includes the first Silk Cut Jaguar victory, and £60, all seven volumes are still in print and available from Evro Publishing.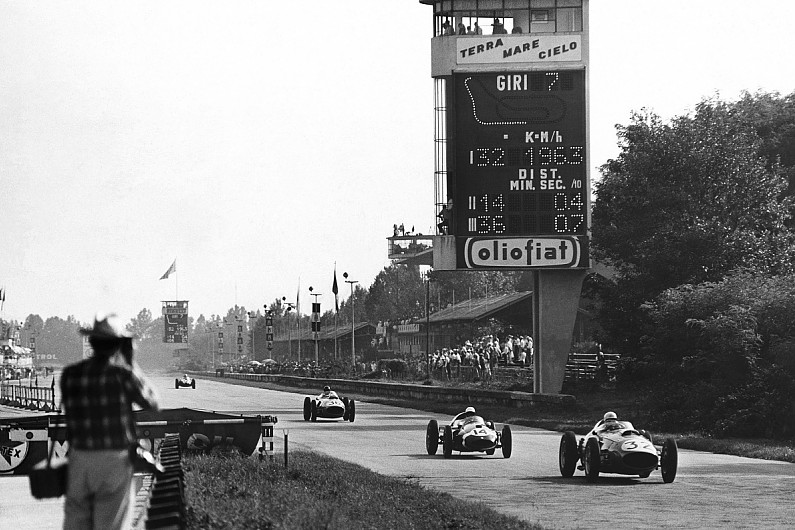 Mille Miglia: A race in pictures – Leonardo Acerbi / Formula 1 & Monza: A race in pictures – Enrico Mapelli
This is a kind of 'either/or' choice, the justification for which is that they are two books published by leading Italian publisher Giorgio Nada Editore in its 'Immagini di una corsa' series.
To many current motor racing followers, the Mille Miglia is ancient history, the last real version of the race having taken place in 1957. Monza first hosted the Italian Grand Prix in 1922, making it the oldest Formula 1 grand prix circuit still in use to this day, Spa Francorchamps the next oldest having been the scene of the first Belgian Grand Prix in 1925.
Because the Mille Miglia covered just under 1000 miles around northern and central Italy, it was impossible for individual photographers to cover the cars in action along the whole route, but Acerbi and Nada have sourced a very great number of photographs rarely before seen.
If the Mille Miglia is too long ago for you, the Monza book provides images and stories from the '20s up to 2016. Monza is not a photogenic circuit in the manner of Monaco, but Enrico Mapelli has included many images of personalities in the pitlane and paddock, which contribute to the unique ambience. Both books are currently in print at around £50 each.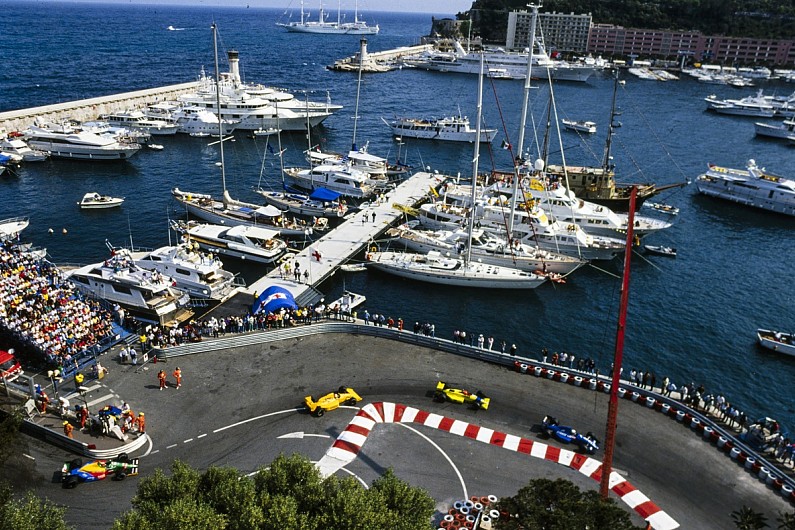 Monaco Grand Prix: A photographic portrait of the world's most prestigious motor race – Michael Hewitt
Love it or loathe it, the Monaco Grand Prix remains the most famous Formula 1 race of all. It has spawned many books, but what makes Michael Hewitt's from 2007 so special is the outstanding quality of the images.
Hewitt worked at Monaco mainly as a freelance photographer from 1962 and knew how to maximise the photo opportunities at this most charismatic of circuits where, with the right pass, it has been possible to be close to the cars in a way no longer available at most other circuits.
The choice of images pre-1962 is excellent as are the quality of reproduction and the captions. Each year has an introductory paragraph by former Autosport editor Quentin Spurring, who is also responsible for compiling the tables of results at the back. A delicious book to be savoured.
Unfortunately, it is now out of print and good used copies will set you back at close to £150.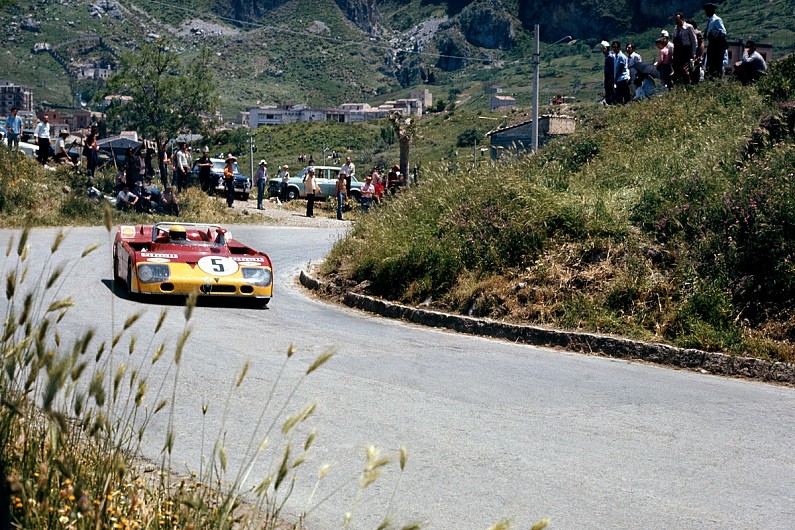 Targa Florio 20th Century Epic – Piero Fondi and Gianni Cancellieri
This magnificent book, published in 2006 to mark the centenary of the Targa Florio, tells the story of this last great road race which was first held in 1906 and survived into the 1970s as a round of the World Sports Car Championship.
From the image on the dust jacket of Sicilian hero Nino Vaccarella on the limit in his Ferrari 330P3 in the village of Campofelice through to the last of its nearly 500 large and colourful pages, this book captures the essence of the race as it evolved across the decades.
The race reports, the images and their captions, the comprehensive results of every race and a very good translation into English from the original Italian, combine to make this an almost perfect motor racing history. Almost unbelievably, new copies are still available on Amazon for under £50.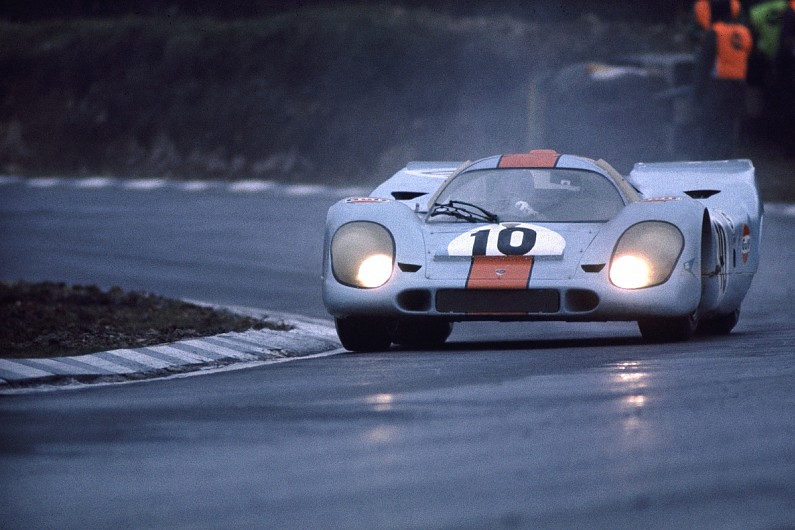 Time and Two Seats: Five decades of long distance racing – Janos Wimpffen
Published in 1999 as a two-volume set totalling over 2250 pages, this massive masterwork has become almost legendary. It provides every detail you could possibly want about world championship sportscar and GT racing from 1953 to the end of 1998.
Although author Janos Wimpffen was not at every race of course, his knowledge of sportscar racing and his years of research have enabled him to produce an informative report of every event supported by complete results. For example, every one of the 660 cars which entered the 1955 Mille Miglia is listed (534 started and 279 finished, incidentally). Some 600 photographs are enhanced by succinct and knowledgeable captions.
It's not perfect, and the occasional error creeps in, but it is far and away the best source of information about sportscar racing. There are excellent forewords by Phil Hill, Brian Redman and Derek Bell. Published in a limited edition, copies are hard to come by and you will do well to find one for less than £900.