As Autosport launches the latest episode in its Race of My Life podcast series, we revisit the race three-times Formula 1 world champion Jack Brabham picked as his best – the 1960 French Grand Prix
Race: 1960 French Grand Prix, Reims
Car: Cooper T53
The most satisfying race I ever had was the 1960 French Grand Prix at Reims, where we downed the Ferrari team. People said that there was no way we could beat the Ferrari V6s with the lowline Cooper because it's a very fast circuit – it was their track and there was no way we were going to win. I had other ideas.
The Ferraris had top speed in their favour, but Reims was a slipstreaming circuit and it was all a matter of tactics to get yourself into the right place, which I did. We had the most fantastic race and averaged 130mph which, when you consider you had to stop [for tight corners] twice a lap, is amazing.
With one of those Ferraris in front of me to slipstream I could pass it before getting into the braking areas at the end of the long straights. That's how I was getting in front of them. It really was incredible.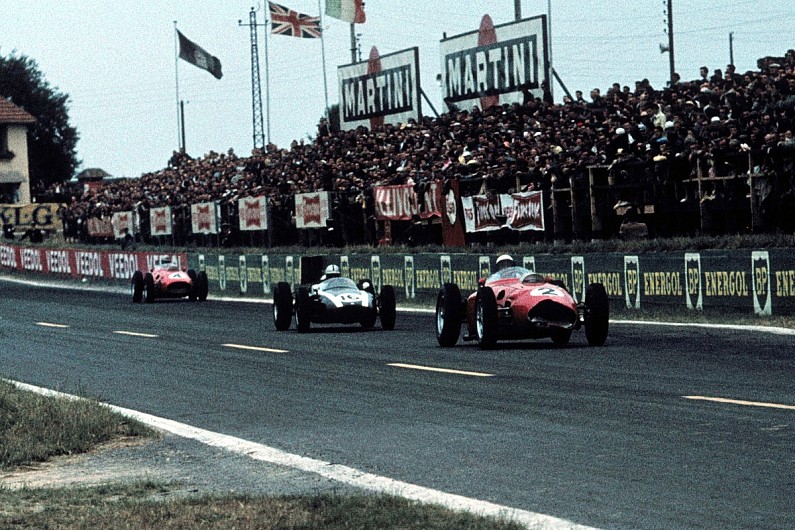 Phil Hill had so much pressure on him from Enzo Ferrari because he wasn't winning any races, so he tried really hard. I got a bit of a break on him for a while, then he gradually pegged me back. Then I got a bit of break again… that's how it went on.
Then, on one lap, we were coming down the main straight and I was on the outside with the Ferrari trying to slipstream me to get past. We got into the braking area at the bottom and I was just about to turn in. I looked in my mirror and suddenly there was a big cloud of smoke and he went straight on with all four wheels locked, so I didn't have to worry about him for a while. It was lucky that I didn't turn in, or he'd have taken me with him.
To win was fantastic – I got a lot of satisfaction out of it and it was my third win in a row on the way to the 1960 title.
Interview by Edd Straw, first published in Autosport magazine, 2 April 2009