Pramac Ducati MotoGP rider Jack Miller admits post-race celebrations at Jerez will be "kind of depressing" without fans lining the circuit.
Due to social distancing measures imposed across Europe to quell the spread of COVID-19, the early MotoGP races will be held behind closed doors and with less people in the paddock.
The Spanish Grand Prix at Jerez is famed for its incredible atmosphere and is generally one of the best attended races on the MotoGP calendar.
With certain parts of the track normally "jampacked", Miller admits the out-laps and cooldown laps on Sunday will be when the absence of fans is most noticeable.
"The biggest thing for me is the stadium section between [Turns] 9 and 10," he began.
"We always come here and you can't see a blade of grass on it, it's jampacked full of people.
"The biggest thing is on the out-lap, going to the grid, you see it and you go 'Holy…', after the race you give them a wave.
"So, it's going to be kind of depressing when you finish a race if you've got something to celebrate and there's no one to celebrate with.
"You feed off the crowds. Nevertheless, we get to race bikes, that's the main focus.
"Once the lights go out, you're only watching the guy in front of you.
"So, we're happy to be back here, but it isn't the same without the fans wandering about the pits and whatnot.
"It's kind of like a ghost town out there. We miss you guys."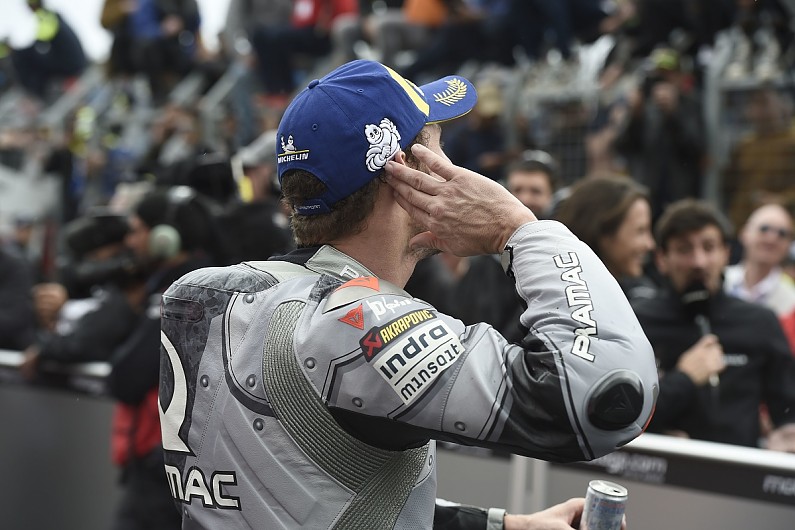 Valentino Rossi, who has celebrated seven victories with the Jerez crowd in MotoGP, admits the atmosphere will be "poor" without fans, but expects on-track action to still be "normal".
"I think the biggest difference will be on Sunday, we will not have a crowd around the track," the Yamaha rider stated.
"The atmosphere for sure will be different, more poor.
"But on the track, I think it will be the same because everybody was ready from the first lap of yesterday [in the test] even if they didn't touch the bike in six months.
"So, I think it will be a normal first race of the championship."
"This will be the main thing, and no mistakes in this championship."