Sergio Perez says Racing Point must grab podiums when Red Bull slips up if it is to earn third place in the Formula 1 constructors' championship.
Racing Point currently sits in fourth place, two points behind McLaren and five clear of Ferrari following its 15-point deduction in the constructors' standings, after Perez and team-mate Lance Stroll finished in the final two points places at last weekend's Belgian Grand Prix.
While the Racing Point car has been the third fastest on the grid on several occasions, the team has sometimes underperformed in races and is yet to record a podium finish, while both McLaren's Lando Norris and Ferrari Charles Leclerc have secured rostrum results this season.
Perez says the team has to "minimise the damage" at tracks that are less favourable to the RP20, and he expects to see an improvement in form at Monza.
"I think we should be better than we were last weekend, definitely," said the Mexican. "So we should be looking forward to being well into the points with both cars and open the gap to our competitors, because that third place in the constructors' does matter a lot to us. So we have to be scoring as strong points as we can.
"We still have a bit of a pace difference to the top two teams, Red Bull and Mercedes. So that made things harder. And I also feel that for many reasons, we haven't maximised some of our weekends where we have a chance to be there on the podium.
"Hungary was the only one where we could have been there. And apart from that, there haven't been other opportunities. So we need to close up the gap to Red Bull and try to be there to make sure if they fail, we are the ones that take the podium.
"We know where the car is strong, where it is weak, and we just try to balance [it] out throughout every circuit. There are some circuits where we're going to be very strong, and others where we will struggle a bit more on. It's just important that when we struggle, we just try to minimise the damage."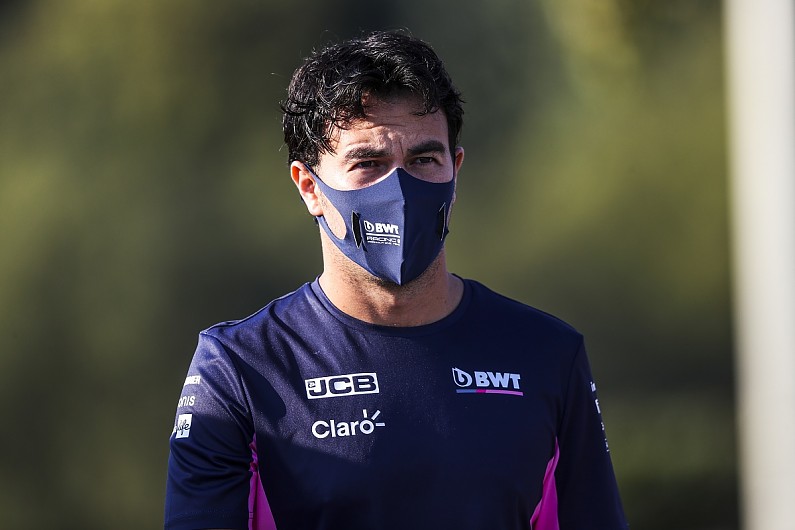 Perez said Spa pinpointed one weakness, with poor traction out of both the final corner and the first corner hampering the drivers while fighting rivals.
"I think our performance wasn't great in the low speed throughout the race," he said. "We were not able to make any progress early on. I think that contributed to our result in a way. I think we were not as fast as the McLarens, the Renaults, and they made it pretty hard.
"I think in the end, although we were very different on the strategies, how close the cars were, we were next to each other. So I think simply the track didn't work for us.
"We probably took some wrong decisions throughout the weekend, but nothing big.
"I hope here, although it's kind of a similar downforce level, we can be more competitive in this circuit."