Daniel Ricciardo says that the Renault Formula 1 team has taken a big step in aerodynamic efficiency in 2020, making it easier to closely follow rivals.
Ricciardo finished eighth in last weekend's Styrian Grand Prix, matching the result achieved by team mate Esteban Ocon in the previous week's Austrian Grand Prix at the same track, although the team was hit in both races by costly radiator failures.
Ricciardo had been running 10th in the Austrian GP, ahead of AlphaTauri's Pierre Gasly – who went on to finish seventh – when he was forced out, while Ocon had also been on course for points in the Styrian GP and was running seventh when he retired.
Despite the reliability concerns with the new RS20, Ricciardo said that this year's car "can follow other cars a bit better".
"I think in race trim we've still got a little bit to improve," he explained.
"But generally I think we can follow other cars a bit better in the race, and suffer a little bit less with dirty air.
"The downforce and the package we have is a bit more efficient, and I think on low fuel the rear of the car has improved a lot.
"So traction, if we look at our overlays from last year, we're just getting to full throttle considerably earlier.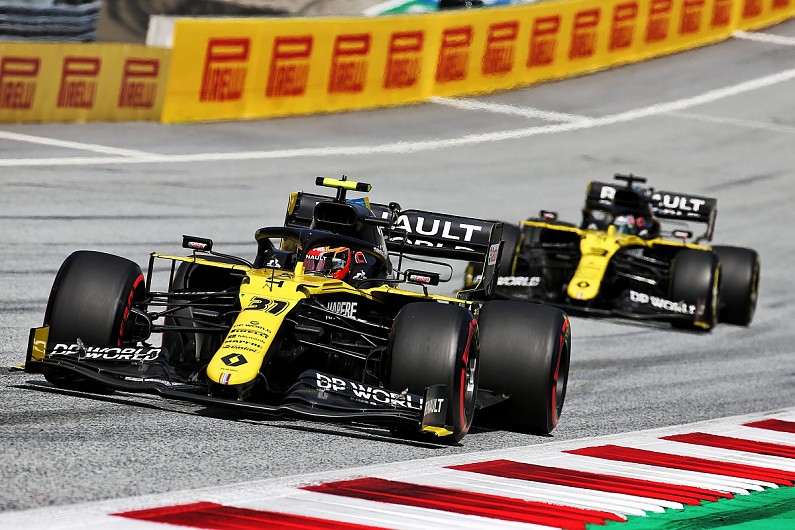 "The rear of the car is certainly at the moment the strength compared to this time last year."
Ricciardo said that his eighth place in the Styrian GP – having run sixth until two laps to go when he lost out to Lance Stroll and Lando Norris – did not reflect the true potential of the package.
"There's certainly been positives, and if I take the first half of the race, I know I was on a medium [tyre] and the cars in front were on softs, but I think I was quite, quite close to the pace of [Carlos] Sainz and [Alex] Albon," he said.
"I think we have improved, especially on a circuit which hasn't been a good one for us, so I'm certainly curious to see how we can get on at the next few.
"Silverstone was good for us last year.
PLUS: Why F1 should expect fireworks from Alonso-Ocon in 2021
"We'll see once we get there, but there's positives to take. "As good as points are, eighth feels like, I don't want to say deserve better, I think we've shown pace to get a better result in the last two weekends."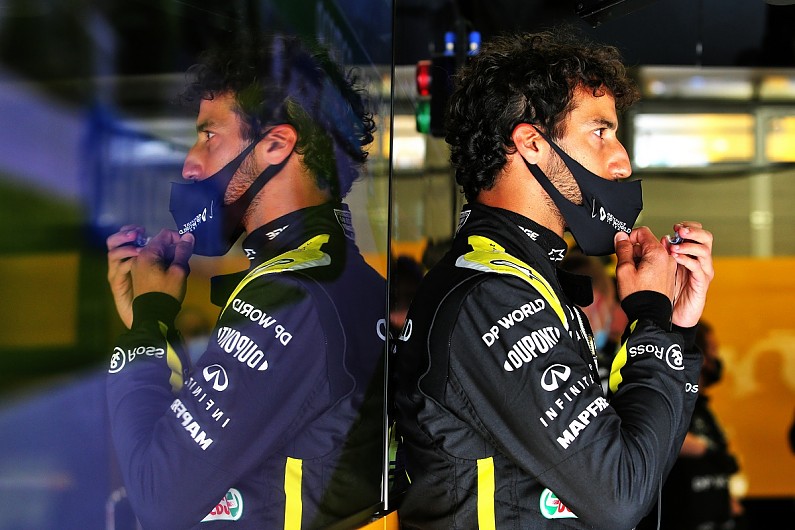 Having quickly lost touch with the medium-shod Racing Point of Sergio Perez in the closing stint while running on the soft tyre, Ricciardo added that the team needed to "understand" the compound better.
"I think we've just got to understand a little bit more about the soft, as the guys on the medium at the end, were quite a lot quicker," he said.
"So [we'll] see what we can do better there.
"But generally speaking, the car has certainly taken a step forward, that's for sure."