Le Mans 24 Hours winner Nick Tandy is set to return to the wheel of a prototype at this year's French enduro together with former LMP1 sparring partner Oliver Jarvis.
Tandy, who won the race aboard a Porsche 919 Hybrid in 2015, and 2017 LMP2 class-winner Jarvis have been named in a late addition to the field from the Anglo-Portuguese Algarve Pro LMP2 squad.
They are listed to share an ORECA-Gibson 07, entered under the G-Drive by Algarve banner, with former GP3 driver Ryan Cullen in the double-points round of the World Endurance Championship on 19/20 September.
Tandy became available for the 24 Hours when Porsche scratched the two GTE Pro entries from its North American CORE Autosport team, for which he races in the GT Le Mans class of the IMSA SportsCar Championship.
The Brit, who last raced a prototype in the 2017 WEC, told Autosport: "I know the Cullens from Formula Ford days when they were racing against us [the JTR team] with Jamun.
"When they saw that I wasn't going to be doing the race with Porsche, I was asked if I'd be up for doing it with Ryan.
"Driving a prototype around Le Mans, what's not to like?"
Tandy stressed that he still had "a couple of calendar-related issues" to sort out before his eighth participation at Le Mans can be confirmed.
"I know Olly really well from IMSA and, of course, raced against him in LMP1 when he was at Audi," he said.
"Ryan is one of the best silvers around, so I'd like to think that we would have a chance."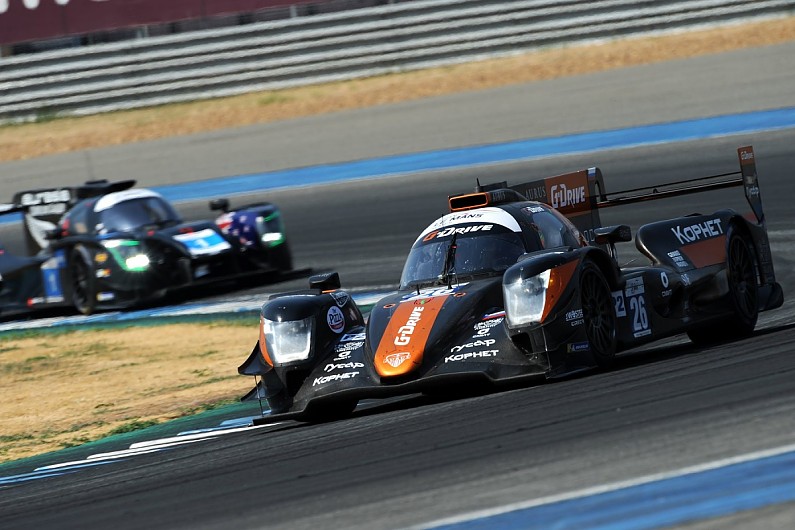 The second Algarve has been added to the latest entry list published for Le Mans.
It means the grid will be back at 60 cars after the withdrawal of the British Carlin team's Dallara-Gibson P217.
Algarve Pro boss Stewart Cox explained that he has been working together with Russian entrant G-Drive Racing on the additional entry since they partnered to win last winter's Asian Le Mans Series.
"To have two cars on the grid in the 88th Le Mans 24 Hours is really exciting for Algarve Pro Racing," he said.
Cullen had been due to make is second Le Mans start for the DragonSpeed squad with which he contested the first two rounds of this year's European Le Mans Series.
He was replaced in the team's ORECA for last weekend's third round at Paul Ricard by Frenchman Timothe Buret, who will drive alongside Memo Rojas and Pipo Derani at Le Mans.
Cullen said: "The programme has come together really well, and while I haven't had much time to process it, I am truly grateful to Stewart and Samantha Cox of Algarve Pro and everyone at G-Drive Racing for the opportunity."