Daniel Juncadella will be the reserve driver for Mercedes-Benz EQ in the last six races of Formula E 2019-20 season in Berlin.
The Spanish driver has been testing with Mercedes in the electric category on several occasions in recent seasons, but has not had the official reserve role until now.
After testing with the German team in the rookie tests in Marrakech in March, the Catalan will be present in Berlin (5-13 August) for the last six races of the current Formula E season.
Juncadella will help the team, and will be available in the event of any kind of problem with Nyck de Vries and Stoffel Vandoorne, in a similar situation to what happened with Sergio Perez at the Formula 1 British Grand Prix last weekend when he tested positive for COVID-19 which saw Nico Hulkenberg act as his replacement.
The opportunity for Juncadella comes after R-Motorsport cancelled its programme in the GT World Challenge series for this season.
"I consider that I am in a very good shape,"said Juncadella. "All the work carried out in recent months has given me an extra preparation and physically I can be above the other drivers, something that can make a difference in such a calendar adjusted where six races will be run in less than two weeks. If the opportunity comes, I see myself able to play a very good role."
During the period Formula E is in Berlin, Juncadella will have to take precautions not to contract COVID-19 and avoid direct contact with Mercedes team members. Therefore, he will be isolated in the hotel and be ready in case he needs to race.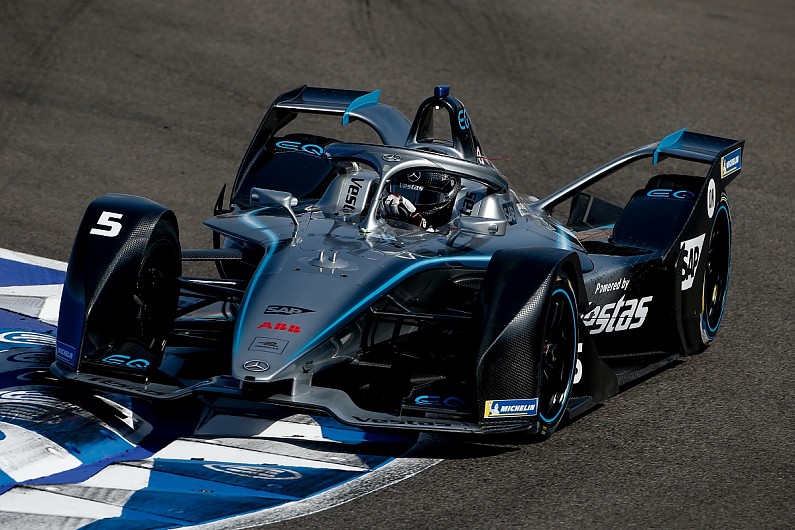 When asked by Autosport if the official role opens doors for him for the following season, the Spaniard replied: "Open doors… you can always open them, because you are inside the category and it is good to be in the Formula E environment.
"Right now it is a somewhat atypical season and I do not think there will be many news, I do not think that today they will put me in to replace Vandoorne or De Vries. But they also have Venturi, who is a client team, so who knows.
"I am helping them in the simulator and so on, and in August I will do some tests. Then we will see what options there would be for next year."