The team in which 2009 Formula 1 world champion Jenson Button is a partner will race in British GT this year after abandoning its planned GT World Challenge Europe campaign.
Jenson Team Rocket RJN had switched its Honda NSX GT3 for a McLaren 720S GT3 after one season, but will now enter it in the Silver Cup class for Esports convert James Baldwin and 2018 GT4 title contender Michael O'Brien.
The Bob Neville-ran team, which in its former guise as RJN presided over the works Nissan GT effort when it won the 2015 Blancpain Endurance Series title and last contested British GT in 2018, cited the disruption resulting from the coronavirus pandemic for its change in plans but still plans to enter the Spa 24 Hours later this year.
It is the fifth 720S to join the grid this year alongside single-car entries from Balfe Motorsport and Optimum Motorsport and a two-car entry from the new 2 Seas Motorsport outfit, and the sixth all-Silver line-up in the bolstered class which featured only two full-season entrants last year.
"As a team, we have always been a huge supporter of the Endurance championship," said Neville.
"But given the unusual circumstances of this year it makes complete sense for us and our partners to make a return to the British championship."
McLaren Professional driver O'Brien was slated to race in GT4 for a third successive season alongside 2016 GT4 champion Graham Johnson, but Johnson has withdrawn the entry for his Balfe Motorsport-run car.
That freed up O'Brien (below) to partner car racing rookie Baldwin, who won the World's Fastest Gamer competition last year.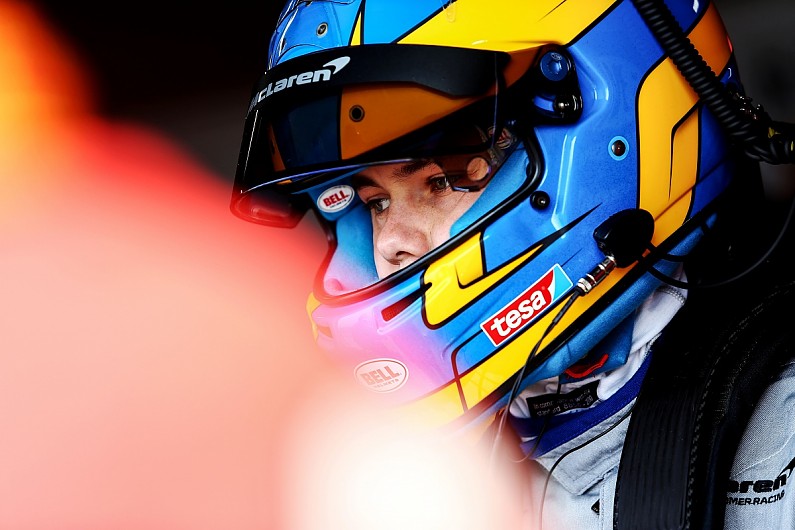 O'Brien has tested the Balfe 720S that finished third in the championship last year, and told Autosport that the partnership is "going to be really quite exciting".
"James has got a steeper learning curve than me coming into the first race, but I'll obviously be there to help him as much as I can with all of the stuff that I'm routinely used to," he said.
"He's shown immense talent in the Esports world so once he's up to speed in the GT3, I'm really confident we can have a good season.
"With Bob's background and what he's done with the Nissan programme, the management is obviously really good in that team and as soon as it came up, it was an opportunity that I was really keen to do."