The GTE Pro entry for the rescheduled Le Mans 24 Hours next month has been bolstered by the addition of a Ferrari fielded by the Scuderia Corsa-run WeatherTech Racing team.
WeatherTech Racing has moved its entry from GTE Am to Pro after announcing that Ferrari factory driver Toni Vilander and Jeff Segal will join Cooper MacNeil for the World Endurance Championship blue riband round on 19/20 September.
The switch of class by the US team with its Ferrari 488 GTE Evo brings the Pro class entry up to eight cars.
It joins fellow Ferrari privateer Risi Competizione alongside the six regular GTE Pro Am entries from Aston Martin, Porsche and Ferrari.
The move still leaves the GTE Pro field well down on the 17 cars that started last year's race after the end of the Ford and BMW programmes in the WEC and the withdrawal of Corvette Racing and the CORE-run US factory Porsche team.
MacNeil, whose family backs the team, explained that the uncertainties resulting from the COVID-19 pandemic meant the team "didn't believe we could put the type of entry together that would be up to our standards" to run in GTE Am.
The line-up announced by Scuderia Corsa on Friday is ineligible for GTE Am because it does not contain a bronze-rated driver alongside its silver, MacNeil.
He explained that the team had been talking to "a couple of very good bronze drivers" but that the team couldn't be sure they would be able to travel to Le Mans as a result of restrictions in place around the world.
Instead, it chose to bring in drivers familiar with the team, headed by esteemed former IndyCar engineer Steve Newey.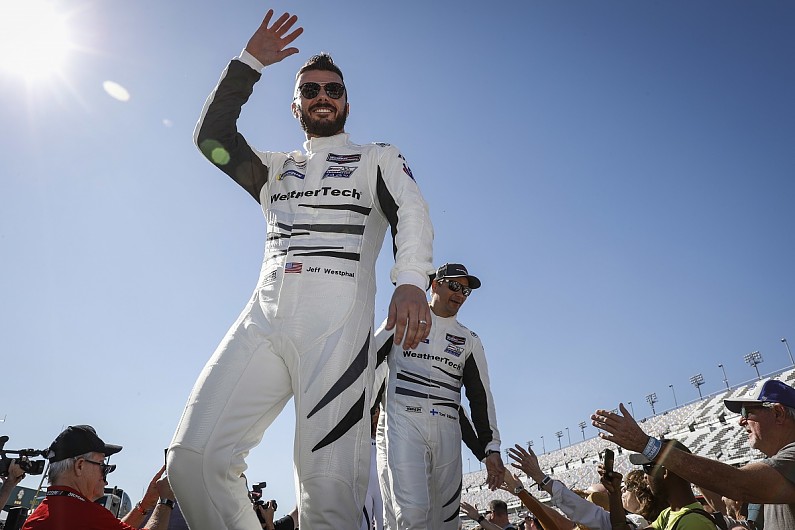 MacNeil (above, left with Vilander) has raced with Vilander and Segal at Le Mans in the past and Finn is his full-season partner in the GT Daytona class of the IMSA SportsCar Championship for a second consecutive season in 2020.
MacNeil and Vilander finished third in GTE Am last year together with Briton Rob Smith after the disqualification of the Riley-run Keating Motorsports Ford GT.
Segal and MacNeil took fifth in class in 2018 driving a JMW Ferrari together with Liam Griffin.
The Ferrari stalwart also won GTE Am with Scuderia Corsa at Le Mans in 2016 sharing with Townsend Bell and Bill Sweedler.
MacNeil said: "I have driven with Toni and Jeff at Le Mans as well as in the IMSA championship. "We know each other very well, and all have a lot of laps around Le Mans — I have a lot of confidence in our team and drivers going into next month."
Team boss Giacomo Mattioli added: "I think this driver line-up has the experience to produce a good result.
"The competition is serious in the GTE Pro class, so the team will have to be hitting their marks from day one."