Nico Hulkenberg says his expectations regarding results in his Formula 1 cameo outings in place of Sergio Perez at Racing Point are "a bit different" as a "temporary guest".
Hulkenberg produced a sensational performance to take third on the grid for Sunday's 70th Anniversary Grand Prix – the second event in two weeks where he is racing Perez's RP20 car as the Mexican recovers from a positive COVID-19 test.
The former Williams, Sauber, Force India and Renault driver was knocked out in Q2 for last weekend's British GP at the same Silverstone venue, but he equalled Racing Point's best qualifying result so far in 2020 as he beat Max Verstappen to third behind the dominant Mercedes drivers on Saturday.
"I'm obviously just here as a temporary guest, so naturally expectations are a bit different, and I'm just going with the flow," Hulkenberg told the post-qualifying press conference when asked to summarise his attitude towards his efforts in place of Perez.
"Especially last week, obviously, you couldn't expect too much.
"Emotionally – the high coming back Thursday-Friday, and then Sunday the big low with not being able to make it to the race [in the British GP], and now being back here [a week later].
"It's been a pretty wild week – in a positive way.
"Physically – it's been tough. These g-forces, these cars are brutally fast – and the change of direction and then peak G is pretty impressive.
"No gym in the world, or no training can really prepare you for that.
"So I definitely feel it. I'm going to put my biggest [neck] tape on that I have [for the 70th Anniversary GP]. But I think I'll survive somehow."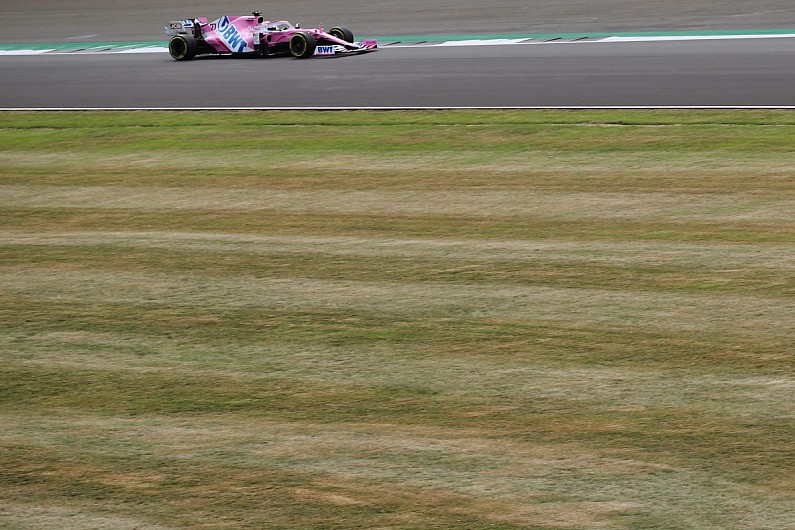 Hulkenberg explained that he felt "much more" comfortable with Racing Point and the RP20 after re-joining the squad – now a different entry to when he raced for Force India – at short notice following Perez's initial positive coronavirus test ahead of the British GP.
"Last weekend was really extreme," he continued.
"Formula 1 comeback within 10 hours [of getting the call], just getting back in the paddock without any kind of preparation 10 minutes before a session was challenging to say the least.
"But good fun at the same time. This week I had all these days to adjust [to] the feeling of the car, [I] did some more prep work and felt much better prepared for this weekend."
Hulkenberg said he "made my life a bit hard [by] myself" with his off at Chapel in Q2, which left him out of the top 10 ahead of the final runs in the middle segment of qualifying.
"And then in Q3 I just didn't think much," he said of his lap that gives him his best F1 grid spot since he started second in the 2016 Austrian GP.
"It was just giving everything, trying to squeeze everything out of the car and the tyres, and myself, which is also a challenge this weekend. And yeah, I'm quite happy to be here."