Two back-to-back meetings for the TOCA supports have now taken place – both behind closed-doors. Despite a number of procedural changes and condensed calendar, series and drivers are adapting, and the on-track action is as good as ever says STEPHEN LICKORISH
Socially distanced one-by-one podiums. Broad smiles from race winners concealed by a sea of face masks. No vast hospitality centres in the paddock. And, most noticeably, no large crowds lining the spectator banks.
There was plenty that was different about the first two British Touring Car Championship weekends of the season following the coronavirus pandemic, but it was nevertheless fantastic to have the cars back on track.
Another of the key differences about the first Donington Park and Brands Hatch weekends was that they were back-to-back – only on five occasions had this happened for the TOCA package since the turn of the century.
This obviously meant a lot of planning was needed from the support series organisers and teams to ensure that everything was ready, from cars to briefings, in the short turnaround time between the two events.
Ginetta motorsport manager Ash Gallagher says this raised a few challenges, but nothing that was too problematic.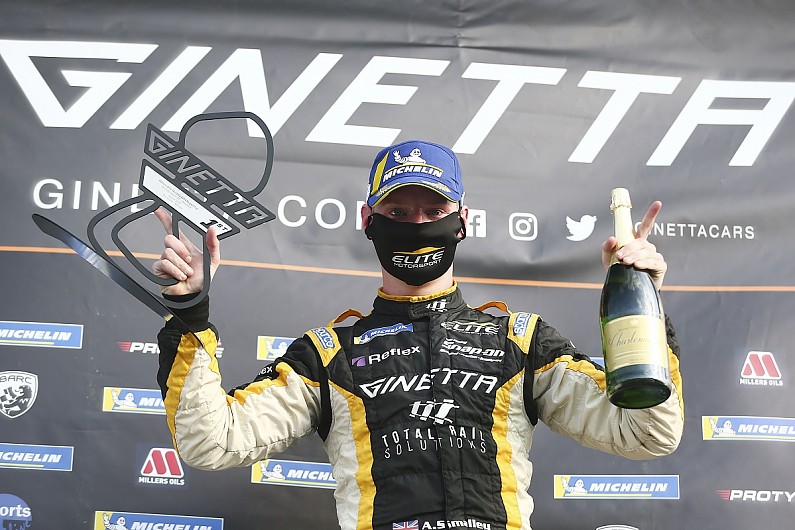 "We just have to be a bit more organised and get a few bits and bobs done in advance," he explains. "It's a bit tight for prepping cars but we've not had any issues. If they added the round in later it would've been more difficult, but we've known about it for months.
"Most people would prefer this to the alternative [fewer rounds]. We've had more people complain about the weather than it being a back-to-back!"
Sure enough, another of the major differences was visiting the Brands Hatch Grand Prix Circuit in 30-degree heat rather than the cold, wet conditions associated with the traditional October finales held on the longer layout.
Despite the very different atmosphere at the events, on-track very little has changed and there was still some great racing over the opening two weekends
When the revised 2020 calendar was unveiled, three back-to-back events were included and Ginetta tried to restructure its own schedules to limit the number of these for teams and drivers. For the GT4 Supercup this initial flurry will be its only back-to-back, while Ginetta Junior and the GT5 Challenge will just have the two.
Some championships went further and the Mini Challenge significantly cut back its number of weekends from eight to five and has therefore avoided all of the double-headers.
From a drivers' perspective, Ginetta Junior race winner Tom Lebbon (below) says there are pros and cons to racing on consecutive weekends.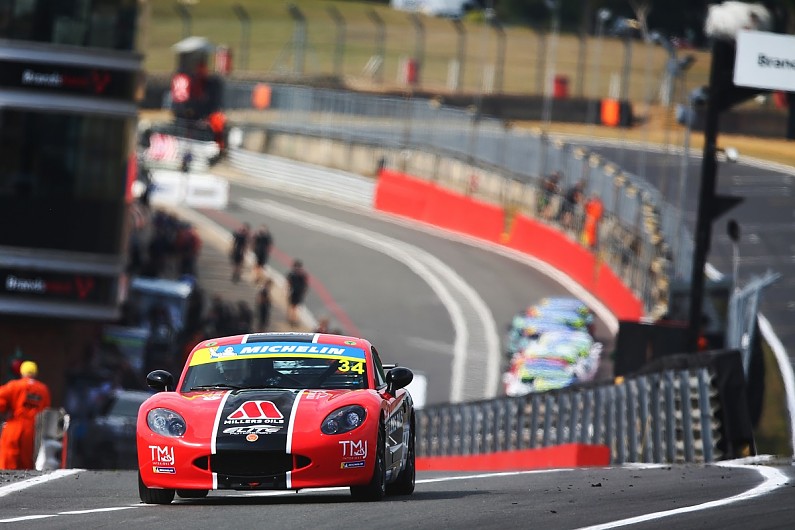 "It's difficult because you don't get time to fully recover but it's good because you can continue the rhythm," he says. "I'm used to it [back-to-back races] because we were racing every weekend in karting."
It must be stated that the next back-to-back pair of events is likely to prove more challenging for all concerned. The TOCA paddock visits Oulton Park next weekend (22-23 August) before travelling up to Knockhill immediately after.
That means teams won't get the chance to return home in between, particularly as some of the support series have midweek test days at the Scottish venue ahead of the regular Friday practice.
Another of the changes in these times of COVID-19 restrictions is that physical driver briefings where everyone gathers in a room or awning are not possible. Instead written instructions have been sent out to competitors, but one series boss noted that these clearly did not have the same impact since a few, minor procedural indiscretions occurred over the Brands weekend.
But despite the very different atmosphere at the events, on-track very little has changed. There was still some great racing over the opening two weekends, as Ginetta Junior proved to be the star of the show with three thrilling races at Donington.
But there was no disputing which of the supports shone the brightest at Brands as the enormous grid of guesting Mini Miglias and Se7ens put on a trio of simply stunning contests that featured close battles throughout the large field. Having also starred at the Thruxton BTCC event last year, it would be brilliant if the Mini 7 Racing Club categories could get a regular, annual fixture on the bill.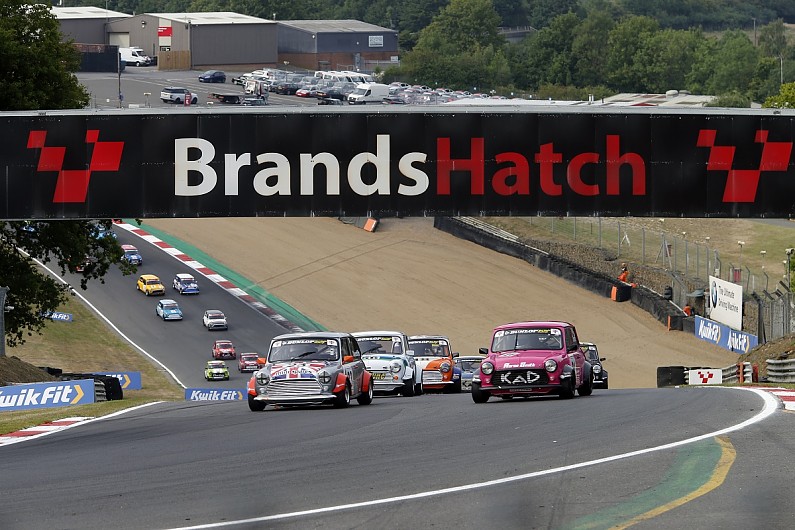 It was undoubtedly a shame that the traditional large trackside crowd was not able to witness all the excitement, but at least the television audience was treated to a terrific spectacle.
Yes, a lot may be different in these uncertain and unpredictable times that we live in – and there may have been a lot of long safety car periods at Brands to recover the many incidents – but TOCA and all the stakeholders have to be applauded for getting these events off the ground.
It's been a long time coming, but the 2020 season has finally started in some style, and there is no shortage of intriguing storylines among the support series after these initial bouts.