He's sampled almost every type of GT car there is over the past 15 years, but McLaren factory driver Rob Bell has only raced an LMP1 car once – and, as he told JAMES NEWBOLD, it doesn't hold especially happy memories
Ever since he won on his sportscar debut at the Nurburgring in 2005, Rob Bell has been one of the foremost names in international GT racing.
The McLaren factory driver, twice a champion of the Le Mans Series' GT2 division in 2007-08 and winner of the 2016 Blancpain Endurance Series, has driven just about every type of GT car in that time from the "bucking bronco" Panoz to a Ferrari, from Aston Martin to Porsche and the short-lived SRT Viper programme.
But, while most sportscar drivers of similar standing also have some history of racing prototypes, Bell's experience of LMP1 is limited to a rather forgettable one-off outing at the 2009 Petit Le Mans at Road Atlanta with Paul Drayson's brand-new Lola-Judd B08/60 coupe.
Bell describes it as "a fantastic experience" and recalls the Lola as "a phenomenal piece of kit", but the weekend itself didn't exactly run to plan. And not just because of the torrential rain, which meant that only 467.3 of the planned 1000-mile distance was completed and prompted Autosport magazine to reference Road 'Atlantis' in the report headline.
Bell had originally been signed up to do the Sebring 12 Hours and the 10-hour PLM enduro in a GT2 Aston Martin alongside Drayson and Jonny Cocker. But, after Sebring, where they had retired with an engine problem, Bell was informed by team manager Dale White that the then-Minister of State for Science and Innovation under the Labour government had a change of heart.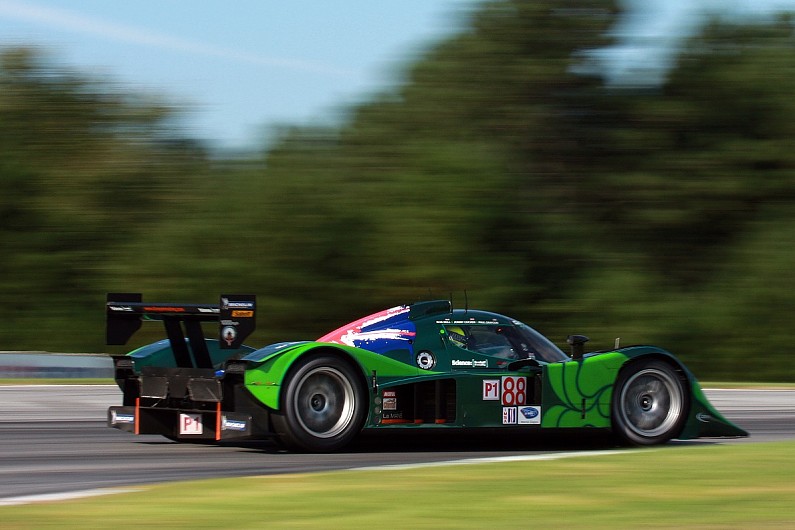 "Dale White called me up and said, 'we're not doing the Aston anymore, we're going to do P1, is that alright with you?'" Bell says. "So, I said 'yeah, of course it's alright with me!'"
However, the team's foray into the top class was beset by problems that did little to help circuit debutant Bell.
"Everything was late, everything was last-minute," he recalls. "We did a bit of testing, but I didn't get many laps in it at all."
"When you're in a GT car at Le Mans and they come flying past you, you think 'oh my God, I wish I was in that car, that's amazing', but how many opportunities are there in LMP1 to earn a living from motorsport?" Rob Bell
That theme continued during the race when, after taking over from Drayson, on his out-lap Bell's left-front tyre parted company at the Turn 7 right-hander and sent him straight into the wall. The problem was later attributed to loose screws on the brake disc, which meant the wheel hadn't seated properly, but that was of little consolation to the driver.
"It was something to do with the disc bell set-up," he says. "When they gunned the wheel on, it felt tight but actually it wasn't. I went to turn right and it buggered off left!"
Bell managed to dig the car out and crawl back to the pits for repairs. He was sent out again for another five laps when the heavens opened and the race was red-flagged, bringing an end to an eventful but disappointing cameo.
"It wasn't the perfect debut in an LMP1 car I would have wanted," he recalls. "It was one to forget for everybody actually."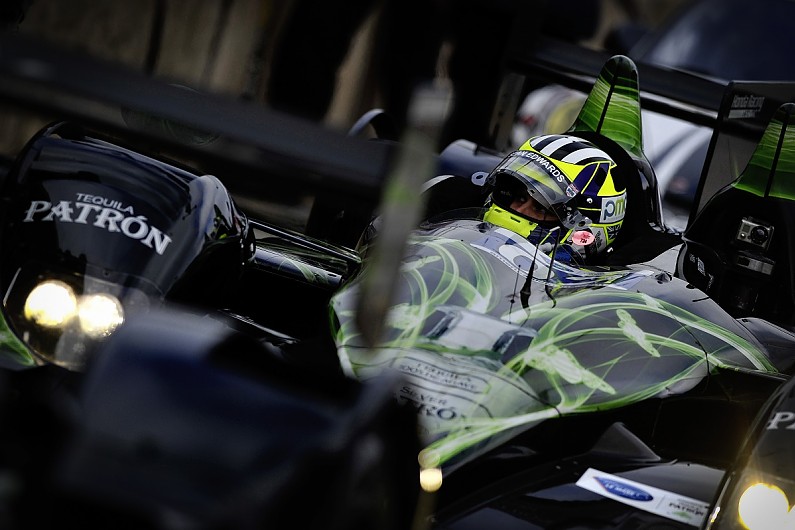 He returned to Petit in an LMP2 car in 2013 (above) with amateur driver Ed Brown, the CEO of Tequila Patron, but was hindered by a misfire that meant they finished "miles back". Since then he has focused on GT racing and found no cause to regret his decision to concentrate on a discipline that, while not as "glamorous", afforded more career opportunities.
"I completely respect prototype drivers and they're wonderful cars, amazing to drive, but you've just got less opportunities," he says.
"When you're in a GT car at Le Mans and they come flying past you, you think 'oh my God, I wish I was in that car, that's amazing' so having driven it and been in and amongst LMP1 cars was awesome.
"But then I stood back from it and thought, 'how many opportunities are there in LMP1 to earn a living from motorsport?' At the time, it was LMS and the American Le Mans Series [the World Endurance Championship didn't come along until 2012] and other than a factory Audi or Peugeot seat – you'd be lucky to get that – who's earning money out of it? Not many. In GTs there's just more out there.
"It might not be as glamorous, you might not take the overall win, but we all have mortgages to pay and I would argue it's always been better racing anyway."