Mercedes Formula 1 driver Lewis Hamilton says winning the world championship in 2020 would mean more than in any other year because of the circumstances surrounding the season.
Speaking on Thursday ahead of the Austrian Grand Prix, Hamilton countered the suggestion that winning in a truncated season without a full schedule would be devalued and reasoned that a triumph amid the COVID-19 pandemic and the global debate over diversity following the police killing of an unarmed black man in Minnesota, George Floyd, would make this year's championship even more important for him.
Mercedes has changed its traditional Silver Arrows livery to a black design for 2020 as part of its anti-racism messaging, while six-times world champion Hamilton will debut a new helmet design in Austria carrying support for the Black Lives Matter movement.
"Winning the title this year would mean more than I think ever before, being that it is such a momentous year in the sense of this pandemic that we're fighting," said Hamilton.
"But then on a more personal level, the Black Lives Matter movement and the fight for injustice and equality, I think in that time to also be fighting for something so important.
"It's not going to change really in our time, for our generation, but for our kids and our children's kids, it's such an important moment for us.
"And so, yes, winning the World title during that period of time I think will be even more important than before."
OPINION: Why F1's new initiative on racism must follow Hamilton's lead
Hamilton, who last month established a new commission to improve diversity in motorsport, said that he's made good use of the lockdown and noted that he had "rejuvenated my drive".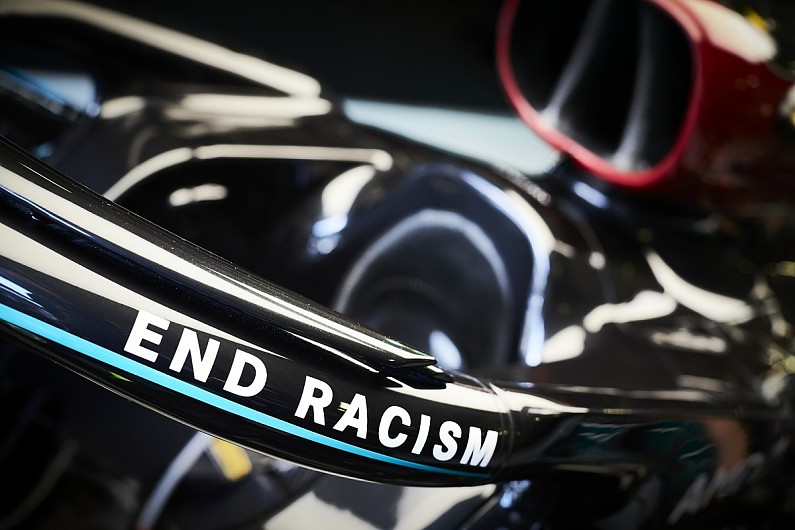 "It has been such a difficult time for so many people all over the world," he said when asked by Autosport if the lockdown had changed him.
"Yet it has given many of us an opportunity to focus on [different things] – me personally, focusing on being present, focusing on some of the other things that I didn't really necessarily have as much time as I'd like to be able to focus on.
"So during this time, really focusing on getting the Hamilton Commission set up, focusing on the work that I'm doing with the Global Goals, working on the Fight for Peace, the project that we're doing in London, and support them.
"And really just trying to also focus on wellbeing, and making sure that I'm as healthy as can be, in terms of this is the first time in my career that I have not raced for so long. This has only been a positive for me.
"I think it's really rejuvenated my drive, particularly with a more of a purpose driven goal as I mentioned with all the things that are happening."