Haas boss Guenther Steiner says the team will not consider drivers until owner Gene Haas has committed to Formula 1 by signing the Concorde Agreement.
The conclusion of the current Concorde deal at the end of the 2020 season gives Haas the opportunity to close down his F1 operation should he decide not to continue in the sport and fail to find a buyer or new investors.
When asked about his own plans last month Romain Grosjean indicated that the lack of clarity on the team's future was "the elephant in the room."
The team has made no secret of the financial squeeze that it is facing, having called a halt to any car development until the situation is clearer.
No teams have yet signed the new Concorde, although some have indicated that they are likely to do so soon.
Asked if he was comfortable with retaining the current pairing of Grosjean and Kevin Magnussen, Steiner made it clear that the bigger picture has to be addressed first.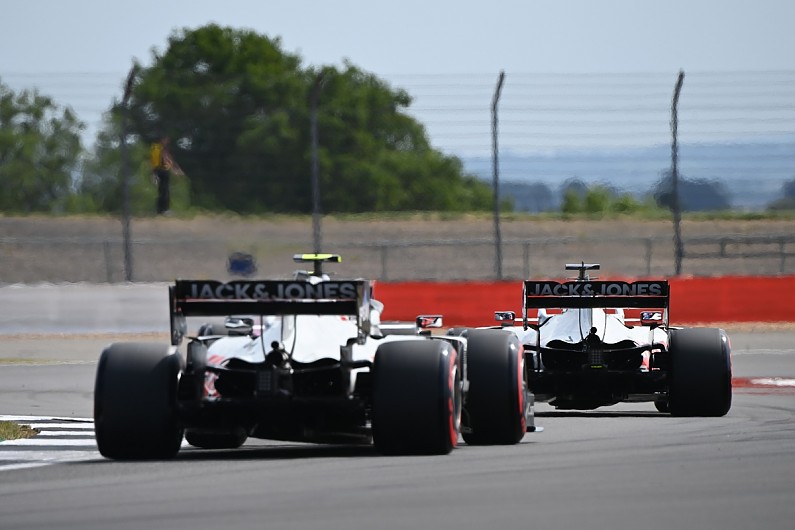 "Timing-wise at the moment the thing to do is to tidy up the Concorde Agreement in the near future, and then speak about drivers," he said. "Comfortable or not, as I've said before, we haven't even looked or started to talk about drivers.
"I didn't speak to Gene about that. At the moment we've got a lot of other things to do first, and then we can speak about drivers."
Regarding the team owner's current thoughts Steiner admitted that a poor start to the season has not helped, with the team having scored a single point – through Magnussen's 10th place in Hungary – thus far.
"I don't know his state of mind right now.
"I mean the results, we're not happy, but he knows that we're having a tough year, and it will continue tough.
"So I think he's somewhere in between. These questions are always difficult to answer for your boss and for the team owner, in which state he is, but I think he's alright.
"Obviously, he's not happy with the results, but the rest is alright. I think we're on a good point, and hopefully we'll be signing the Concorde Agreement in the next weeks."