Haas Formula 1 team boss Gunther Steiner wants FIA clarification on the "ambiguous" formation lap radio restrictions that led to both his drivers receiving penalties in the Hungarian GP.
Kevin Magnussen and Romain Grosjean both pitted for dry tyres before the start in the Hungaroring race following a discussion with their engineers, allowing them to jump up the order in the early laps – resulting in Magnussen scoring the team's first point of the 2020 F1 campaign.
After the race both received 10-second time penalties having fallen foul of a 2017 technical directive that was designed to stop pre-race radio chatter about clutch bite points and any other form of "coaching" from the pitwall.
The penalty dropped Magnussen from ninth to 10th place in the Hungarian GP classification, with Grosjean falling from 15th to 16th.
Steiner said the penalties were particularly frustrating as the team was given no warning by the FIA during the race.
"Obviously we are speaking with them about it, because I think it was not in the interest of F1 to give a penalty like this, that's the biggest point we have got," Steiner said.
"We were not advised during the race that there could be an investigation, that's what normally happens – if it comes up, 'investigate', you can plan for it. But it was done one and a half hours afterwards.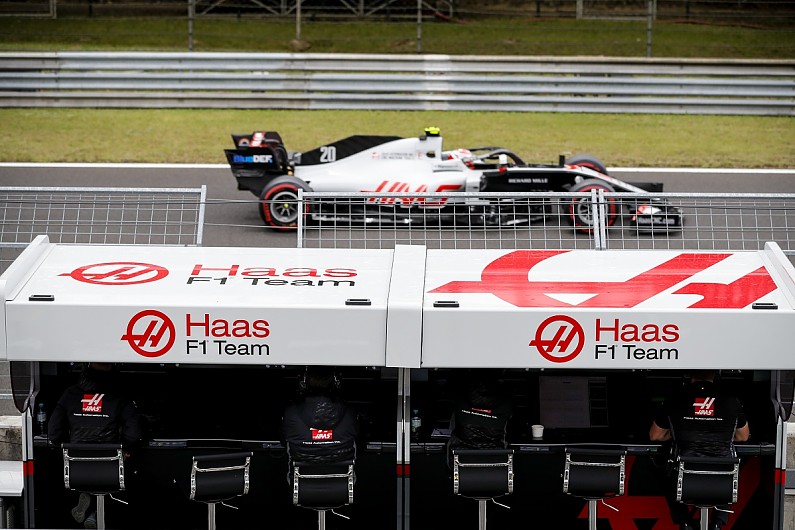 "So there were a few miss-steps that led to that penalty. At some stage the FIA will clarify this, hopefully, because how I see it there is not a rule in place. There is a TD from 2017, which clarifies something you cannot do, giving advice to a driver for the clutch and things like this, but changing tyres isn't in there.
"It's quite a grey area, and in my opinion if it is grey, the first time you shouldn't get a penalty, you should get a reprimand, and then [they should say] we clarify this rule and at the next race you've got a rule, and not a TD. It's an ambiguous decision that was taken, and we are waiting for clarification from the FIA."
Renault driver Daniel Ricciardo agreed that the rule shouldn't apply in those circumstances.
"I think it is a pretty harsh rule, especially at that moment of the race in that situation," said the Australian.
"It can be quite a changing moment and if it is a quick decision from a driver and team or whatever, you know, it can really shape a race and be a great move. I think it can maybe be changed in the future."