Kelvin Fletcher and Martin Plowman will not contest the 2020 British GT championship in a JRM Bentley Continental GT3 and instead plan to defer their entry to 2021.
Soap actor Fletcher, who won BBC's Strictly Come Dancing competition last year, has raced with former IndyCar racer Plowman since 2018 and the pair combined to win the British GT4 pro-am title in 2019.
They had planned to step up to the GT3 class this year with JRM, but the coronavirus pandemic has resulted in the pair withdrawing its entry, following the two TF Sport Aston Martins GT3 in pulling out.
A team release said that the decision "been taken primarily out of respect".
"Companies have closed, people have been furloughed and, in many cases, made redundant," said JRM managing director Jason King.
"Everyone's livelihood has been affected and some families have lost loved ones."
It added that "racing in 2020 will not be the experience that fans, teams, sponsors and organisers always look forward to", with restrictions placed on the number of guests allowed in the paddock at British GT events.
PLUS: The celebrity racer forcing critics to take him seriously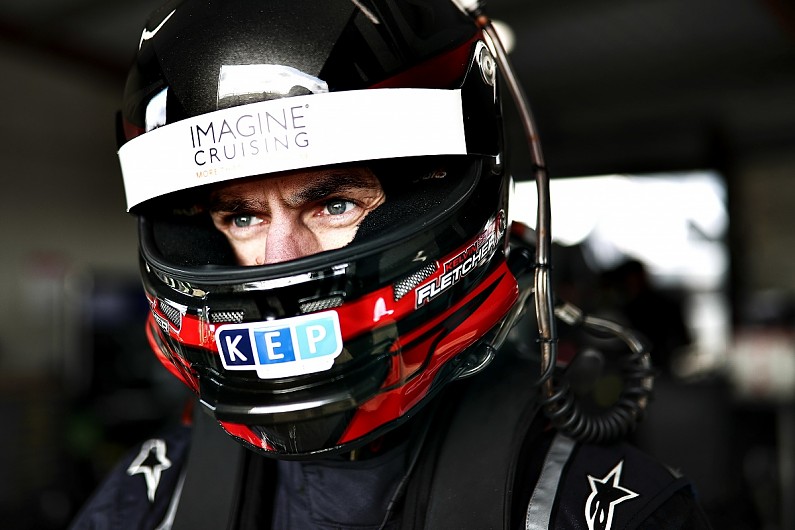 This posed difficulties for Fletcher and Plowman, as the majority of their sponsorship deals were hospitality-based.
Plowman told Autosport: "Having a sticker on the car is very nice in pictures and on the TV, but the real value is the interaction at the track and in the current situation where we're not allowed guests or VIPs, we'd be not fulfilling the promises that we'd made.
"We're taking the bigger picture view because out of respect for the people that have supported us so far, we really want to keep them around for the long term.
"We're trying to maintain the value for money and show to them that we're as committed to them as they are to us."
Plowman added that the team is considering entering the final race of the year, the three-hour Silverstone 500 in November, as a warmup for next year.
"We made the decision between Kelvin and I, the team and partners to pick up this whole year and restamp it for 2021," he said.
"The hope is that we will pick up where we left off before we even started the 2021 season in the hope that things have improved and that people will be allowed into the paddock and the hospitality side will be back to normal.
"For the time being it's just a temporary pause."