Former Formula 1 driver Alex Zanardi has been transferred to a rehabilitation facility as he continues his recovery from the handbike accident he suffered last month.
Zanardi was involved in a collision with a vehicle during a handbike race near Siena last month, and was placed into a coma while numerous neurological and maxillofacial operations were carried out.
Siena's Santa Maria alle Scotte hospital confirmed that the sedoanalgesia sedation programme to which the 53-year-old has been subjected since his accident on has ended, allowing him to be transferred from the anaesthesia and resuscitation unit.
The hospital said that the Paralympian's condition had stabilised.
In a statement it noted: "After the suspension of sedation, the normality of the cardio-respiratory and metabolic parameters, the stability of the general clinical conditions and the neurological picture allowed the transfer of the sample to a specialised recovery and functional rehabilitation centre.
"Alex Zanardi was therefore transferred to another facility today."
The hospital's general manager Valtere Giovannini confirmed that Zanardi has made progress.
"Our professionals remain at the disposal of this extraordinary person and his family for the further stages of clinical, diagnostic and therapeutic development, as always happens in these cases," Giovannini noted.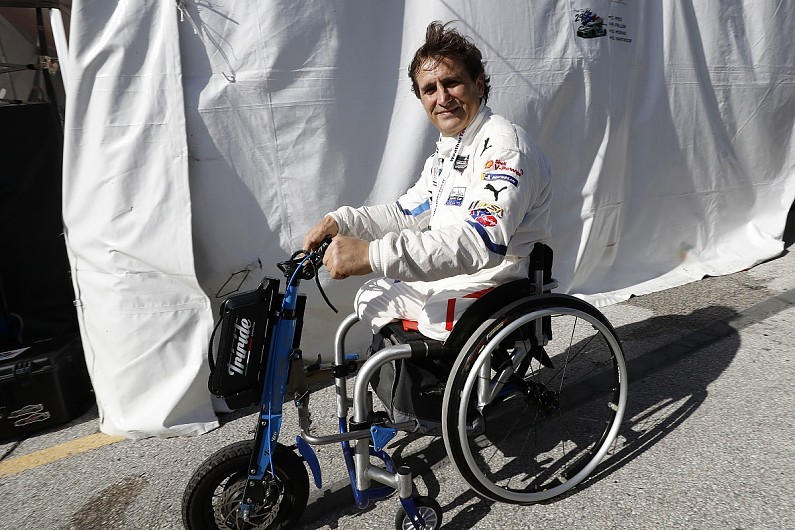 "I sincerely thank the multidisciplinary team that took care of Zanardi, putting in place a great professionalism, recognised nationally and beyond.
"The athlete spent over a month in our hospital.
"He underwent three delicate surgical operations and showed a path of stability of his clinical conditions and vital parameters that allowed the reduction and suspension of sedation, and the consequent possibility to be transferred to a facility for the necessary neuro-rehabilitation."
Zanardi was taking part in the Obiettivo Tricolore handbike racing event when the collision with a road vehicle took place on Highway 146 near Siena.
The Italian is a leading Paralympic athlete, having won four gold medals on his handbike in the 2012 and 2016 games.
The former grand prix driver won the CART championship twice prior to an accident at the Lausitzring in 2001 that resulted in both his legs being amputated.
Since the accident, racers across the globe have been carrying messages of support for Zanardi, with the Aprilia MotoGP team seen at Jerez running with ForzaAlex on its bikes.