New Zealander Simon Evans won the second Jaguar I-Pace eTrophy championship over Brazilian Stock Car driver Sergio Jimenez ahead of the series' imminent demise.
The production-based Formula E support category has been axed after just two seasons of its original three-year deal to trail certain FE events as a result of the economic fallout from the coronavirus.
The championship concluded with a seven-race schedule at the Tempelhof Airport in Berlin, with Evans – brother of Jaguar FE driver Mitch – sealing the title over inaugural champion Jimenez.
Caca Bueno qualified on pole for the finale ahead of Evans and his Team Brazil team-mate Jimenez and from there led throughout a processional event.
Evans ran close, missing out by 0.4s at the line, whereas Jimenez – an A1GP podium finisher in Malaysia in 2007 – was a distant third and failed to defend his crown.
Evans reckoned Bueno had deliberately slowed to try and bring his stablemate back in contention after an opening-lap brush with the wall.
He said: "[Bueno] did exactly what I thought he was going to do.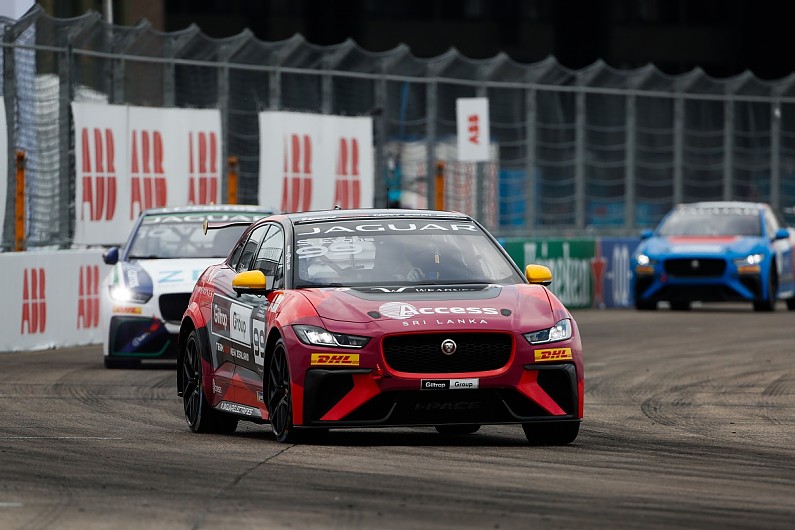 "He just tried backing me up so I was trying to play it cool and make it look like I had no pace.
"On the last lap he was braking like 100 metres before he needed to."
Evans, a champion in the New Zealand V8 Supercars category, entered the final race of a 10-round calendar only three points behind Jimenez.
Just three drivers scored victory all season in a championship that, across the 20 races in its brief history, only mustered a maximum 12-car entry list.
Evans won the opening race of the 2019-20 season in Saudi Arabia but would not return to the top step of the podium until the fourth race in the German capital.
From then, he scored a trio of back-to-back victories to draw level with Jimenez on fours win apiece heading into the season and series finale.
Jimenez blamed his decline throughout the four concluding Berlin races on a problem with his car.
He said: "It's not my fault, the car doesn't go. I did everything I can.
"Since race six my car didn't have a good feeling. We lost a little bit on the straight."