Cal Crutchlow doesn't believe his LCR exit will affect his development role with Honda in MotoGP, having trialled a part that the factory riders didn't in the Jerez test.
Honda has signed Pol Espargaro for the 2021 season, with Alex Marquez being moved into the LCR outfit in place of Crutchlow.
Though he insists there are "no hard feelings" with Honda, Crutchlow did cause a stir on Wednesday when he expressed his "surprise" at HRC's decision to sign Espargaro.
Since becoming an official HRC rider back in 2018, he has played a crucial part in the development of the RC213V.
When asked if his possible move to a rival manufacturer – with Crutchlow linked to Aprilia – would alter that role, he refuted the premise as he had tested something that neither Marc or Alex Marquez used on Wednesday at Jerez.
"No, because today I used something that they didn't have," Crutchlow said.
"They know how important my feedback's been over the years.
"And, as I said, I used something they didn't today and I did some work for them already.
"So, I believe that they'll continue to support me and I'll continue to do the best job I can for them for the rest of the year."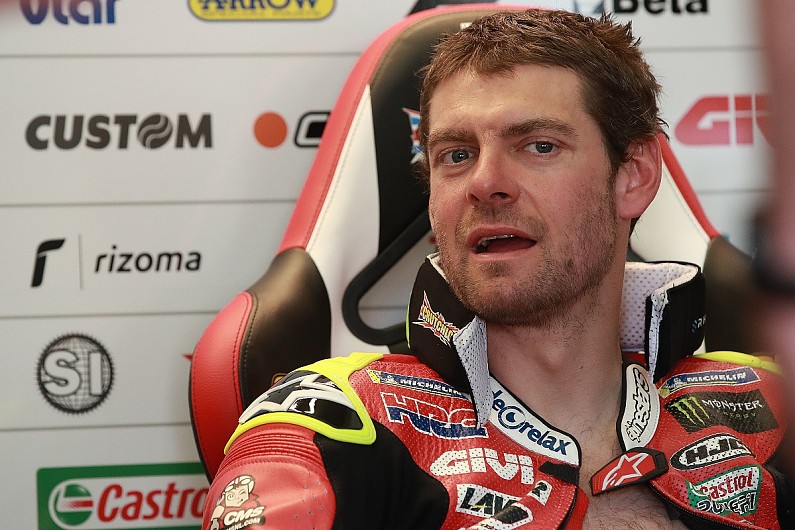 Honda had a troubled pre-season, with its 2020 aerodynamic package worsening the bike's turning issues – something that was only realised on the final day of the Qatar test.
Crutchlow says HRC has worked on the RC213V's electronics during the lockdown, though there has only been so much it can do owing to a freeze on engine development.
With that freeze continuing into next year as a cost-saving measure in light of the coronavirus crisis, Autosport asked him if he thought Honda being forced to focus more on what it already has could be of more benefit than more development over the winter.
"Yes, I do, but the problem with that is when the bikes are not going around the track, it's hard to look… these engineers they need data, they need time to look at things they need," Crutchlow said.
"They just want to see bikes going around the track and they want to see squiggly lines [on the telemetry] at the end of the day.
"And they've had the first two tests and that's the data that they got instead of us continuing to ride.
"It's difficult for them to improve when we're not racing, or the even the test riders not riding all the time, etc.
"So, I think from that point of view, they can't make massive changes or massive differences.
"But now we've started to ride I think they will be able to look at what we did [on Wednesday] and work."