Zak Brown says he would be open to fielding Fernando Alonso in next year's Indianapolis 500 with McLaren should the Spaniard's Formula 1 deal with Renault allow.
Alonso is set to make his latest Indy 500 appearance later this month, driving a third car entered into the race by the McLaren Arrow SP squad alongside full-season drivers Pato O'Ward and Oliver Askew.
Alonso has already confirmed he will return to F1 in 2021 after signing a multi-year agreement with Renault, ending a two-season stint out of the sport.
PLUS: How Renault plans to manage the "new" Alonso
But McLaren Racing CEO Brown said he would be open to still working with Alonso on the team's IndyCar project if Renault allowed for such a deal to happen.
McLaren currently uses Renault power units in F1, but will switch to Mercedes in 2021.
Next year's Indy 500 looks set to avoid a clash with the Monaco Grand Prix, creating the possibility for Alonso to enter both races if another driver qualified for him at Indianapolis.
There is precedent for drivers who haven't qualified for the 500 still entering the race, most recently in 2011 when Ryan Hunter-Reay took over the AJ Foyt Racing entry qualified by Bruno Junqueira (below).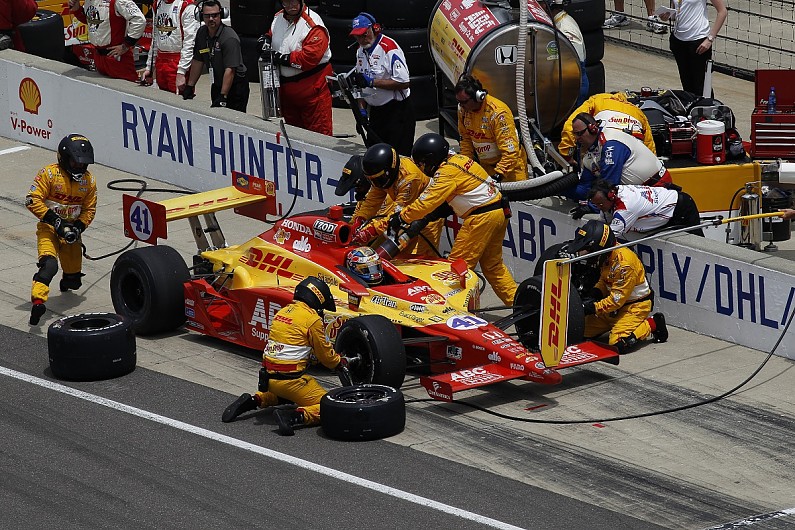 "I don't know what his Renault contract says," Brown said when asked by Autosport about Alonso's availability for next year's Indy 500.
"From our point of view, next year, the races don't conflict and the way Indy 500 is run, the car qualifies, not the driver. So it is not out of the question, especially as he'll have more experience.
"I just don't know what his contract allows. You could have a situation where someone qualifies the car for him.
"We'd have to see where we were at as a team, but certainly that wouldn't be something that I would be opposed to, if we had a seat available.
"If he wanted to do the Indy 500 in '21, and he was allowed to do the Indy 500 in '21, then that scenario could play out in a positive way."
Alonso is bidding to become just the second driver in history to complete the triple crown of motorsport by adding an Indy 500 victory to wins at Monaco and Le Mans.
Autosport 70: How Hill set Alonso a challenge for the future
A disastrous entry attempt with McLaren ended in Alonso failing to qualify for last year's race, but he qualified fifth on debut in 2017 and led part of the race before being forced to retire due to an engine issue.
Concerns about Alonso entering the United States amid restrictions forced by the COVID-19 pandemic have been eased, with Brown confirming the matter was "resolved" this week.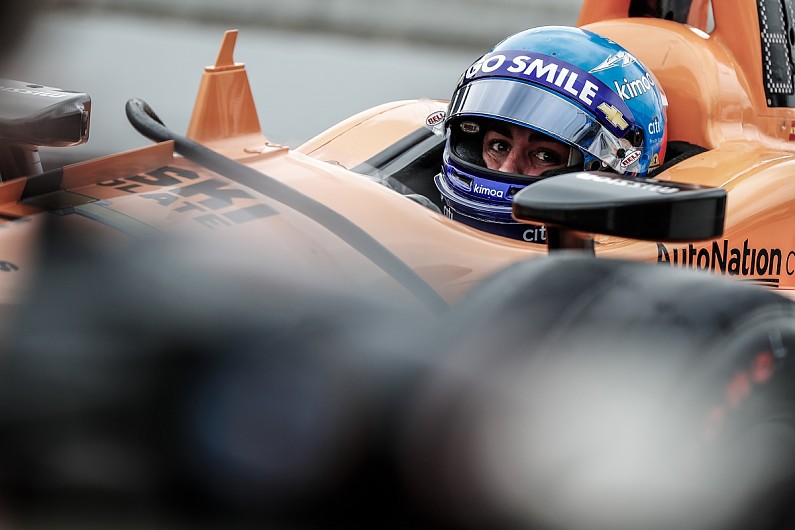 Brown stressed his confidence there will be no repeat of the team's failure to qualify this year, given the strength of the partnership with the former Schmidt Peterson Motorsports outfit and the influence of former Dale Coyne engineer Craig Hampson.
O'Ward currently sits fourth in the standings, having qualified on pole and finished second at Road America, while rookie Askew scored a maiden podium at Iowa.
PLUS: The other IndyCar drivers who came of age at Road America
"It's a totally different environment," Brown said.
"Our IndyCar team has now had a strong start to the season, two podiums, we almost won at Road America. We've been strong on road courses, strong on ovals. The team is very well prepared.
"We've brought in Craig Hampson, who is arguably one of the best engineers in the sport.
"So I think we're much more prepared, integrated into what is now Arrow McLaren SP, versus going and buying a couple of cars, being a one-car team, lacking any data, bringing everyone together for the first time.
"Now this is a team that is up and running with a tremendous amount of experience. It's night and day, and hopefully the results will demonstrate that as well."