BRDC Rising Star Ben Tuck took a lights-to-flag victory in the first race of the new GT4-based DTM Trophy championship at Spa-Francorchamps last weekend in a Walkenhorst Motorsport BMW M4.
Unlike most GT championships, the ITR-organised DTM support series involves sprint races with a single driver in each car.
It attracted a 17-car field for the first of 12 races across six weekends, headlined by 2016 European GT4 champion and one-time DTM racer Peter Terting, with five brands (BMW, Mercedes, Porsche, Audi and KTM) represented on the grid.
"I didn't know what to expect because I've never raced in a support category before having gone straight from club racing to British GT," Tuck told Autosport.
"But it felt like I was part of the main event, the organisation was really good and it made us feel like we were meant to be there.
"We have the same race director as the DTM and we report to the same people so I feel like I am part of the DTM, not just the Trophy."
Briton Tuck, 23, was familiar with both car and team having contested VLN races at the Nurburgring last year with Walkenhorst and finished runner-up in the 2018 British GT4 standings in an M4 GT4 alongside Ben Green.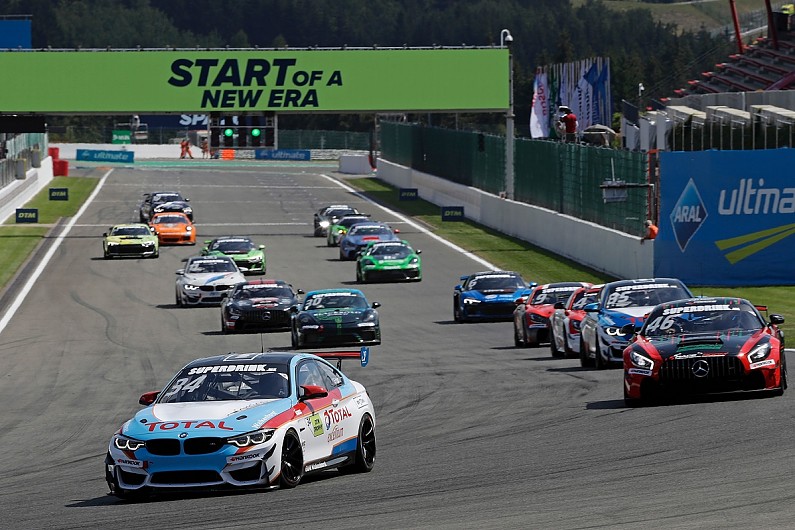 Tuck's cause was also aided by having 1996 International Formula 3000 champion Jorg Muller working as his data engineer, an agreement that will continue for the remainder of the year.
He topped practice and qualifying for race one, and was never headed.
"Saturday was the dream day," he said.
"It's the first time that I've driven solo since my last race in Caterhams in 2017, so it's the first time since then that I don't have any excuses!
"It was all down to me and I did what was expected of me once the team put a perfect car out. That gave me a confidence boost."
Tuck's former co-driver Green, also a BRDC Rising Star, made it a British clean sweep of the opening weekend by winning the second race.
Driving another BMW for FK Performance Motorsport, Green was an early retirement in race one, but took the lead from race two poleman Tim Heinemann's Mercedes after a safety car period when sometime MSV Formula 2 racer Kelvin Snoeks crashed at Blanchimont and ran away unchallenged to win.
Tuck meanwhile qualified and finished sixth, having risen to fourth in an effective "damage limitation" exercise due to a car problem hampering his corner exits.
The result put him second in the points behind Heinemann, who also finished second in race one.