Christopher Bell will move over to Joe Gibbs Racing for the 2021 NASCAR Cup Series season, replacing the departing Erik Jones at the team.
Bell, who drove for JGR in the NASCAR Xfinity Series (winning 16 races), has spent his rookie Cup Series campaign with the Gibbs-affiliated Leavine Family Racing, placing third overall in 2019.
JGR announced last week that Erik Jones, who has spent his entire Cup career with a Gibbs or Gibbs-affiliated team, will be out of a ride after 2020, which opened the door for Bell to return to the organisation.
Bell has one top-five and five top-10 finishes in 22 Cup starts this season, placing as high as fourth at Pocono.
"I'm so appreciative of the opportunity I have this year with LFR and I want to finish this season strong for Bob (Leavine) and everyone there," said Bell.
"At the same time, I'm extremely excited to return to Joe Gibbs Racing starting in 2021. It's an organisation I'm very comfortable with and have had a lot of success with."
Bell, a native of Norman, Oklahoma, also won the 2017 NASCAR Truck Series championship with Kyle Busch Motorsports.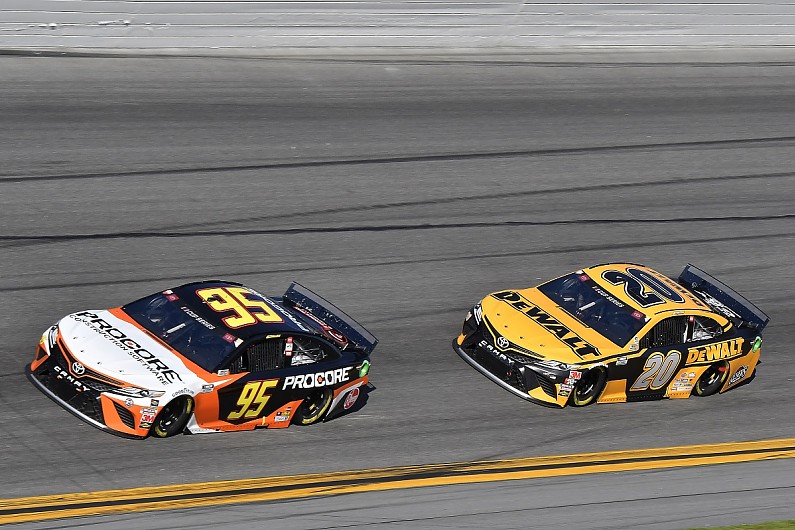 "We are excited to bring Christopher into our Cup Series program starting in 2021," said Joe Gibbs, owner of JGR.
"He obviously had tremendous success in the Xfinity Series with us and we look forward to his return to JGR."
Jones has yet to secure a ride for the 2021 season.
The LFR team that Bell will depart at the end of the season will be sold, with Spire Motorsports expected to take control of the team's assets – including its charter.
"This year has been challenging for not only our race team, but our industry, our country and the entire world," said team owner Bob Leavine.
"The pandemic has impacted our economy and unfortunately that's just not something we are able to overcome in order to continue racing beyond this season."
In its first season in 2011, Leavine Family Racing qualified for four of the eight races it attempted with driver David Starr. The team made its first start in the spring Texas race that season, starting 33rd and finishing 38th after Starr was involved in an accident.
The team finished a career-best 22nd in the series standings in 2019 with driver Matt DiBenedetto.