Aleix Espargaro says outgoing Ducati MotoGP rider Andrea Dovizioso would be "more than welcome" at Aprilia for the 2021 season.
On Saturday at the Austrian Grand Prix, Ducati and Dovizioso's manager Simone Battistella announced the 14-time MotoGP race winner would not be renewing his contract with the Italian manufacturer beyond 2020.
Dovizioso himself said on Saturday that he currently has no "plan B" for his MotoGP future after this season, but still wants to race.
The only manufacturer outside of Ducati to firm up its 2021 line-up still is Aprilia.
Espargaro will remain with the squad for 2021 and believes Dovizioso would "help the team grow" should he end up at Aprilia.
Asked if was surprised at Dovizioso's decision to quit Ducati, Espargaro responded: "I don't understand it.
"It looks like sometimes some teams are not giving enough credit to their riders.
"I think what Andrea gave to Ducati is unbelievable. I don't know the situation there, but I've said many times Andrea is one of my favourite riders.
"He is very hard working, a very clean rider with a very high technique and I think he developed the [Ducati] bike very good.
"The most impressive thing for me is how fast he is on the race day.
"Sometimes on Friday and Saturday he is not fantastic, but on race day he unbelievably fast.
"As a rider I would love to have Andrea, for me the second-best rider in the world the last five years, as a team-mate.
"It would help the team grow up a lot and it will help me to be a better rider.
"I think I can be faster than him, but I think I can learn many, many things from Andrea.
"He would be more than welcome in Aprilia from my side."
Espargaro said last November during the Jerez post-season test that he wanted to model his work at Aprilia on what Dovizioso did at Ducati between 2013 and 2020.
Aprilia CEO Massimo Rivola is interested in Dovizioso but admits his stature as a "top rider" in MotoGP likely makes him unaffordable.
"Who knows, we would actually like to follow Andrea, but the other one [Iannone].
"This is quite unexpected. Obviously, Dovi has been a top rider in the last years.
"I don't think we can afford a rider like him, but it's nice to be in the game. Let's say it like that.
"To be honest, I have no clue so far."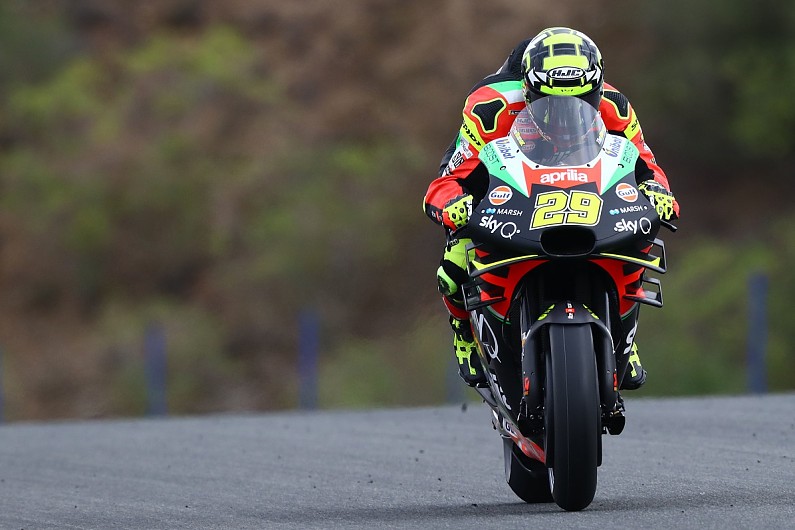 Earlier this week it was confirmed that Andrea Iannone's appeal to have his 18-month doping ban overturned has been delayed to 15 October after a successful request by the World Anti-Doping Agency.
Aprilia is sticking by Iannone through this saga and has continued to reiterate its desire to retain him for 2021.
But outgoing LCR Honda rider Cal Crutchlow has been linked to the seat, with Dovizioso coming onto the rider market potentially complicating matters.
When asked if this would affect potential negotiations with Aprilia, Crutchlow said: "No. I wish I could elaborate, but you're asking me questions you probably know the answers to already – same as me.
"I have no idea. I don't know how it can impact me and I don't know if it will. I have no idea."