Red Bull's Alex Albon says there's no need "to panic" after a difficult start to 2020 – and he's confident he can improve with more time in the car.
Albon had a strong race in the delayed 2020 Formula 1 opener, the Austrian Grand Prix, where he was confident of fighting for victory in the closing stages until his collision with Lewis Hamilton.
But he struggled to match team-mate Max Verstappen in the opening stint in the Styrian Grand Prix having been hampered by a blister. After changing tyres he set a good pace on his way to fourth place.
Red Bull boss Christian Horner has been quick to defend Albon, conceding that the Milton Keynes team has to be patient, as he is still gathering experience.
"Firstly, we've only done two races," Albon said when asked about being under pressure to keep his job at the Red Bull squad for 2021.
"It's very, very, very early. And the approach of being under a team, it's still the same. I mean, F1 is F1, every driver is under pressure to perform.
"And so of course, I know I've got to do a good job. But it's been like that since I've been eight years old, so nothing really changes."
Asked where he was losing out to his team-mate he said: "It was kind of a poor start to the race in race two, and that was more or less the main issue, so I don't think there needs to be a panic.
"It's just managing the tyres a bit better, and knowing when to push and when not to push. So that's it at the moment. I think once I get a bit more comfortable in the car the pace will come as well."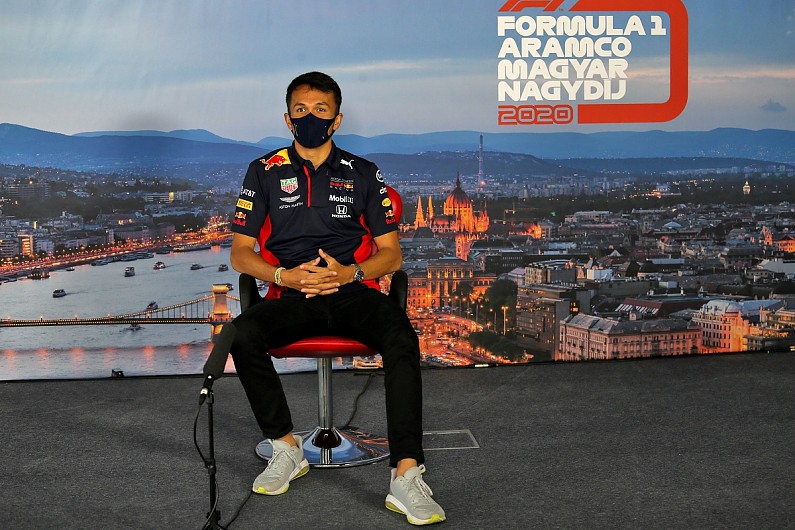 Albon conceded that he suffered in the Styrian event from a lack of dry running with the latest parts.
"It is more balance than anything else, because we had the whole Saturday, wet so we didn't really have much track time," he said. "We bought some upgrades that definitely worked on the car but it took more time than I would have liked to get up to speed with it and that is about it really.
"I felt a bit more comfortable in the first weekend than the second, but still the car is improving each time we go out, so I think coming here we have a better understanding of the car.
"Being predictable is what we are aiming for. So, the car is feeling good, but it needs to be up there, and we need to be consistent with it."
Asked where Red Bull is losing out to Mercedes he said: "It's a bit of everything, there's not one specific thing. Looking at Red Bull Ring as well, the track itself is quite simple.
"I think in the low speed we were looking quite competitive. And there were a couple of corners in the high speed where Mercedes were quicker, as well as having a bit of an advantage down the straights so it's areas that we know as drivers as well that we could, we can feel it. But saying that it's still not going to be easy to catch them.
"We've done two races at the same circuit. So it's, it's quite hard to judge where we're at in terms of performance. And we'll have to wait to see come after FP1."