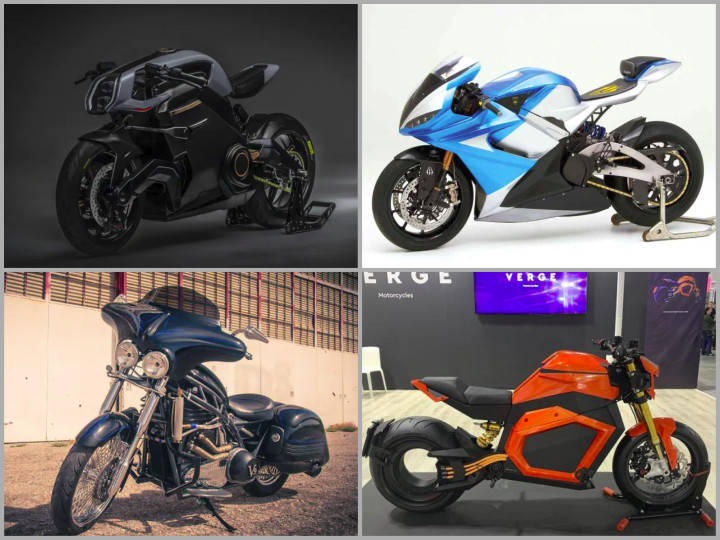 Gone are the days when electric vehicles were considered to be inferior to petrol-powered counterparts. The advancement of technology in the world of electric two-wheelers have made some of the bikes defy conventional wisdom and stand apart for their uniqueness. On this year's World EV Day, we explore some of the most outrageous electric motorcycles to have graced modern history.
World's most expensive electric bike:

UK-based Arc Vehicle have created one of the most futuristic-looking electric motorcycles called the Vector. The British designers and engineers have left no stone unturned when it comes to the juicy specifications of this electric motorcycle. Top-spec underpinnings? Check. Carbonfibre chassis? Check. Lightning-quick charging? Check. Extreme range? Check.
The Arc Vector is capable of putting petrol-powered bikes to shame with a range of 436km on a single charge. What's more, the battery pack sitting inside the full-carbon fibre monocoque chassis can be charged via a
…
Read More