After a short breather the frantic Formula 1 action resumes with a latest triple-header, starting with the Belgian Grand Prix.
In what would have been the race when the paddock returns from its summer holidays, the reshuffled 2020 F1 calendar has given teams and drivers just one week off following the Spanish GP which saw a dominant victory by Lewis Hamilton.
Hamilton leads the F1 drivers' standings by 37 points from Red Bull's Max Verstappen with Valtteri Bottas a further six points back in third.
The Belgian GP will mark the first time the paddock has reconvened since it was confirmed all 10 teams have signed the new Concorde Agreement covering the championship from 2021 to 2025.
Williams also heads into its own new era having announced its F1 team has been sold to American private investment firm Dorilton Capital last Friday.
The remainder of the 2020 F1 calendar has been confirmed, including a return to Turkey's Istanbul Park, with a 17-round season coming to a climax in Abu Dhabi in mid-December.
With Spa-Francorchamps hosting F1 this weekend, the paddock then moves on to Monza for the Italian GP before the latest triple-header concludes with a new race, the Tuscan GP, at Mugello, which will mark Ferrari's 1000th F1 race.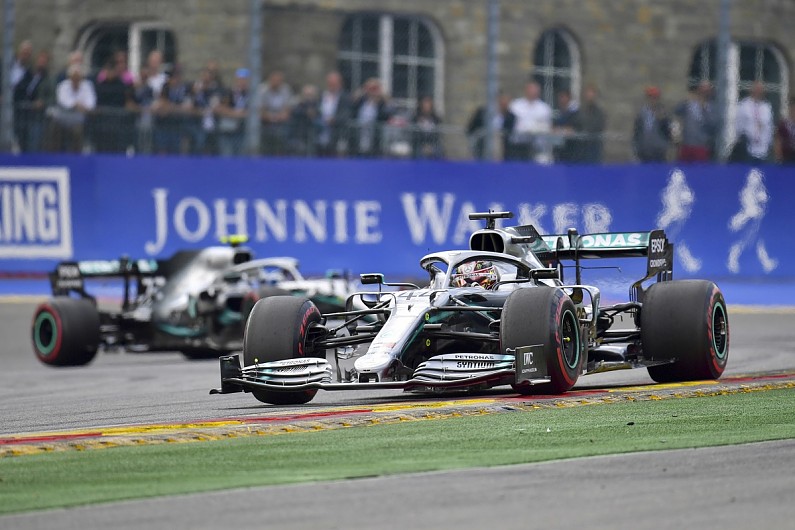 2020 Formula 1 Belgian GP session timings
F1 is sticking to its traditional format of two free practice sessions lasting 90 minutes each on Friday, followed by an additional practice session running for one hour on Saturday morning.
The Q1, Q2 and Q3 knockout-style qualifying format is also being retained on Saturday afternoon to decide the grid for the 44-lap Belgian Grand Prix on Sunday.
The Formula 2, Formula 3 and Porsche Supercup series are all acting as support classes to the F1 Belgian GP.
Friday 28th August 2020
Free Practice 1: 10:00am-11:30pm BST (11:00am-12:30pm local)
Free Practice 2: 2:00pm-3:30pm BST (3:00pm-4:30pm local)
Saturday 29th August 2020
Free Practice 3: 11:00am-12:00pm BST (12:00pm-1:00pm local)
Qualifying: 2:00pm-3:00pm BST (3:00pm-4:00pm local)
Sunday 30th August 2020
Race: 2:10pm BST (3:10pm local)
How can I watch the Belgian Grand Prix?
Channel: Sky Sports F1 HD
Channel numbers – Sky: 406
Channel numbers – Virgin Media: 506 (Sky Sports F1 HD)
Sky Sports has live and exclusive broadcasting rights in the United Kingdom with the build-up to the F1 race starting from 12:30pm ahead of lights out at 2:10pm.
When can I watch the highlights?
Channel: Channel 4
Start time: 6:30pm
Channel 4 has the rights to show Belgian GP highlights of qualifying on Saturday and the race on Sunday.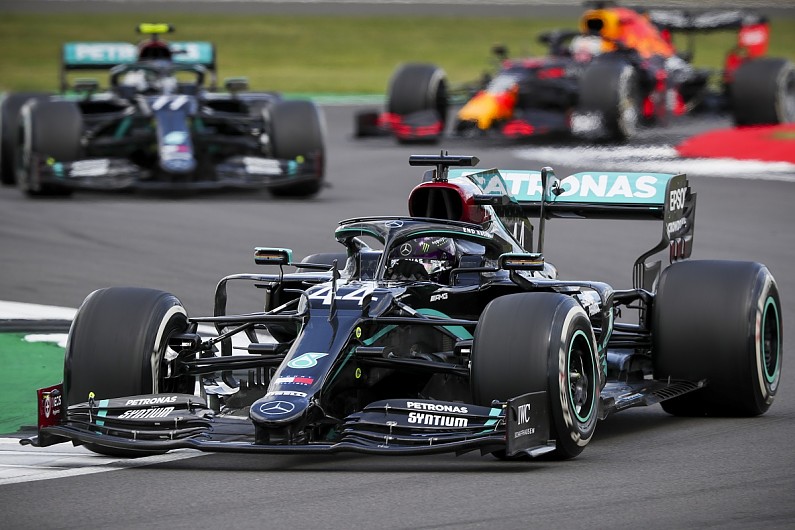 Weather forecast for the Belgian GP
Spa-Francorchamps is set to be hit with sunshine and showers all weekend for the Belgian GP, with highs of 17 degrees Celsius on race day.
Pirelli tyre allocation for the Belgian GP
Pirelli has opted for its middle range of compounds for the Belgian GP, with the hard tyre C2, medium tyre C3 and soft tyre C4.
For at least the opening eight races of the reshuffled 2020 F1 season each driver will be given the same allocation of tyres per race: eight sets of soft tyres, three sets of medium tyres and two sets of hard tyres. Pirelli will also supply a range of wet and intermediate tyres for each driver.
Most Belgian GP winners
Michael Schumacher: 6 wins (1992, 1995, 1996, 1997, 2001, 2002)
Ayrton Senna: 5 wins (1985, 1988, 1989, 1990, 1991)
Jim Clark: 4 wins (1962, 1963, 1964, 1965)
Kimi Raikkonen: 4 wins (2004, 2005, 2007, 2009)
Juan Manuel Fangio: 3 wins (1950, 1954, 1955)
Damon Hill: 3 wins (1993, 1994, 1998)
Lewis Hamilton: 3 wins (2010, 2015, 2017)
Sebastian Vettel: 3 wins (2011, 2013, 2018)