McLaren has revealed the new carbon-fibre vehicle architecture that will underpin its new generation of hybrid vehicles – and usher in an era of fully electric supercars, too.
It has been developed in-house at the McLaren Composites Technology Centre (MCTC) near Sheffield, where each tub will also be built before being transported to the McLaren production centre in Woking.
The platform is designed to be flexible so that it can be used in a variety of applications and has been developed specifically to allow for electrification, with the first McLaren using it to be launched in 2021.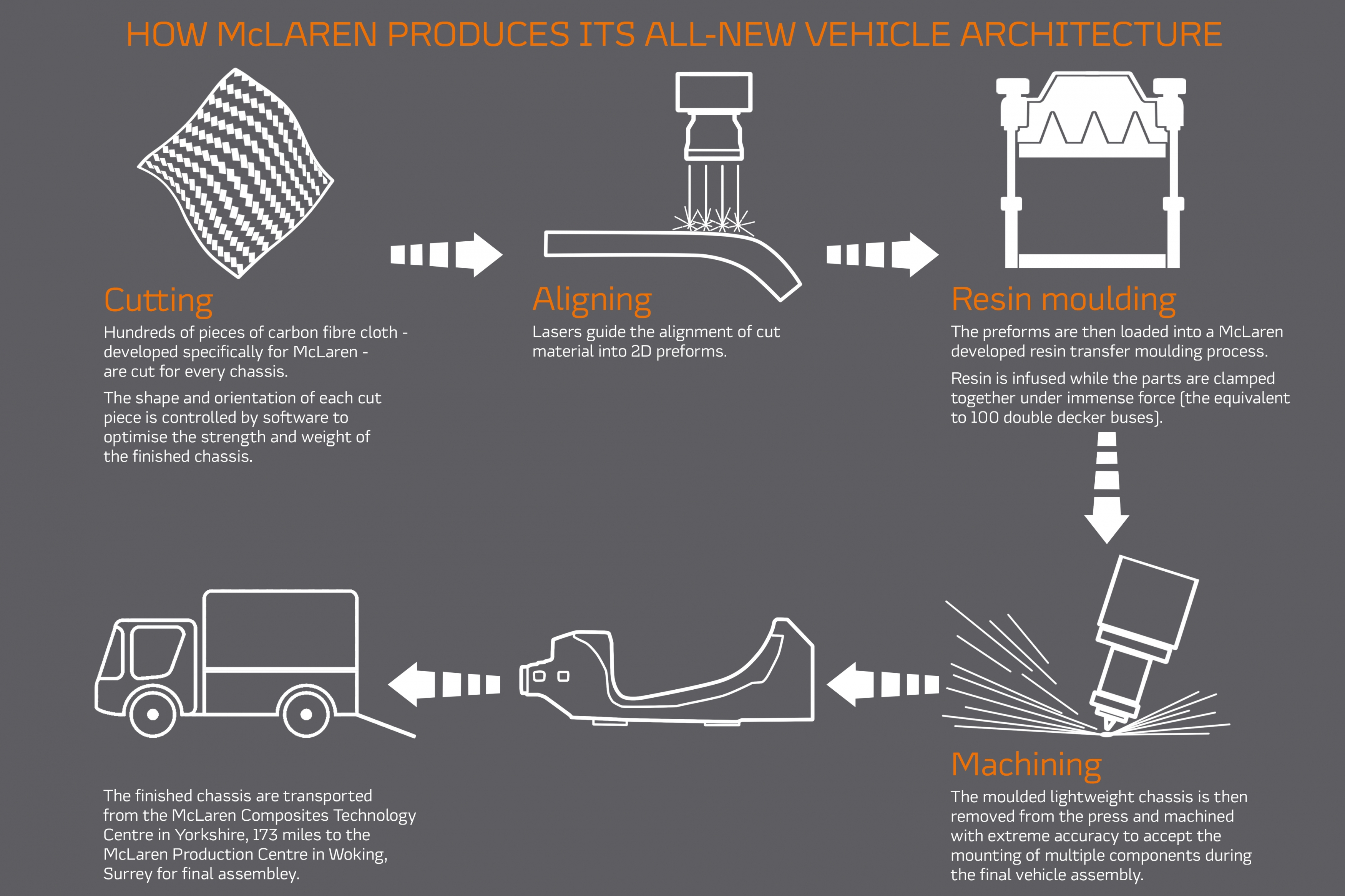 The British supercar maker has developed 'innovative, world-first processes' that gets rid of unnecessary mass to reduce weight and improve safety. The build sees hundreds of pieces of carbon-fibre cloth cut for each chassis, before being aligned using precise laser technology.
These pieces are then placed in a resin mould where they
…
Read More